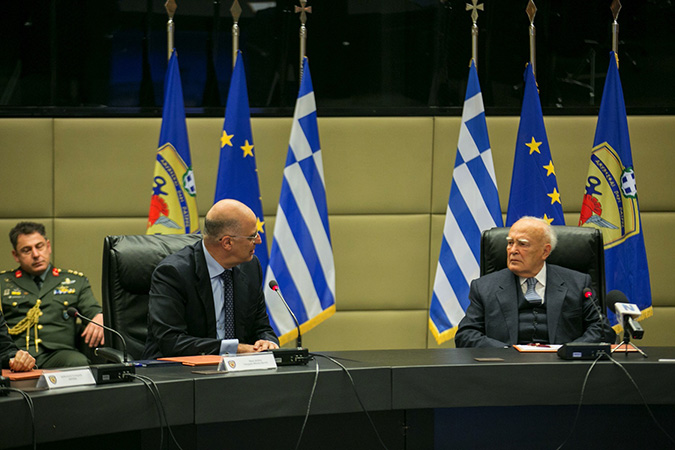 Athens, December 2, 2014 / Independent Balkan News Agency 
By Spiros Sideris
The readiness of the Armed Forces to defend national interests praised the President of the Greek Republic Karolos Papoulias during his visit to the Ministry of Defence.
Papoulias spend about two hours on Monday at the Defence Ministry, where he was informed by the minister, Nikos Dendias, for all the critical issues of the ministry.
As said the President himself, thanking Mr. Dendias, and the military leadership, for his invitation, "it was a very interesting visit".
"The Greek Armed Forces have a high level of training and preparedness, and this is very important for the security of the country and the defence of our national interests and territorial integrity. In an area where there are many risks that hold sway over the region, the Greek Armed Forces are a security and peace factor. And this is due to all the men and women of the Armed Forces, the political leadership, the Chief Minister, which I wish him strength to continue his work", said Papoulias.