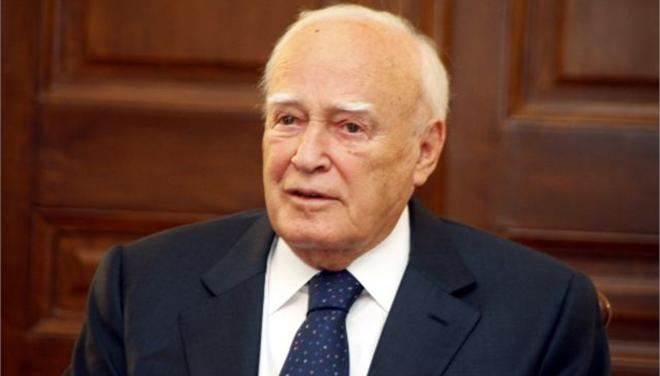 Athens, January 15, 2015/ Independent Balkan News Agency
By Spiros Sideris
Moved and enigmatic with hints of difficulties after the elections appeared the President of the Republic Karolos Papoulias, during the cutting of the new year cake in the Presidential Mansion. With few moving words during the cutting of the new year pie, the President of the Republic, Karolos Papoulias, thanked the officials for the decennial cooperation, as it is the last time he cut the cake at the Presidential Palace.
"It's a day of emotionally charged for me, because it is the last cake i share with you at the Presidential Mansion", he said and added: "thank you for your contribution so that the institution of the Presidency to function flawlessly these ten years… I will remember you always; in fact it is impossible to forget ten years of cooperation and what's more in difficult times. I wish the new year to be better than the previous one. I hope and wish that we will remain in touch. You will always be an integral part of my life".
Shortly thereafter, in a brief conversation with journalists Mr. Papoulias was asked how he sees things:
– "Difficult… for me…" he replied.
– "Why", asked the journalists.
– "There are constitutional issues and other things…", he said.
– "What was your most difficult moment?"
– "I will tell you once the election is over…", he said, wishing again a "Happy New Year".