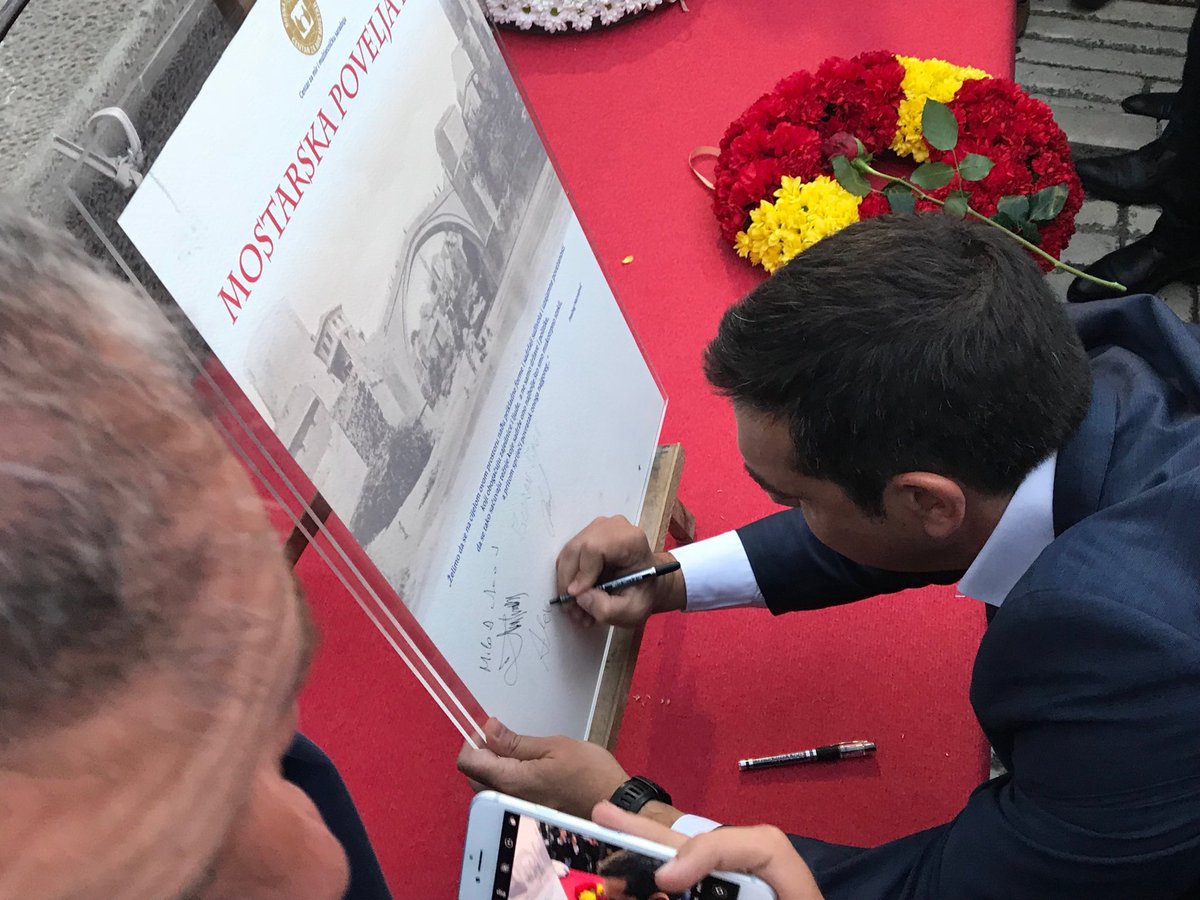 Greece's premier Alexis Tsipras will not remain in Mostar to attend the 14th anniversary of the Stari Most reconstruction due to the wildfires raging very close to Athens and the wider Attica region.
He would get awarded by Denis Zvizdic, President of the Council of Ministers, together with Prime Minister of fYROMacedonia, Zoran Zaev, for their contribution to peace and co-operation.
He was also expected to sign the Mostar Peace Map at 21:00 p.m. local time in the yard of the Koski Mehmed-Pasha mosque having the Old Bridge as their background together with his Montenegrin counterpart, Duško Marković.
Due to his unexpected departure, the award that was supposed to be given to Alexis Tsipras will be received by the Greek Ambassador to Sarajevo, Mr. Iliopoulos
Prior to his departure, the Greek PM attended the ceremony on Stari Most, through flowers into the river from the bridge and signed the Peace Charter of Mostar (main photo).
Before leaving from Mostar, Tsipras had said to reporters that, "I was informed that a very difficult situation is going on in Attica with three parallel fire fronts. I am in open contact with the relevant ministers. All ground forces are down to work. Despite the adverse conditions we do what is humanly possible to deal with the fires. I am concerned about the parallel outbreaks east and west of Attica. My thought is there".
Immediately after landing, the Greek premier is expected to go to the Fire Department's Business Centre in Halandri.… / IBNA
Photo: IBNA / Spiros Sideris