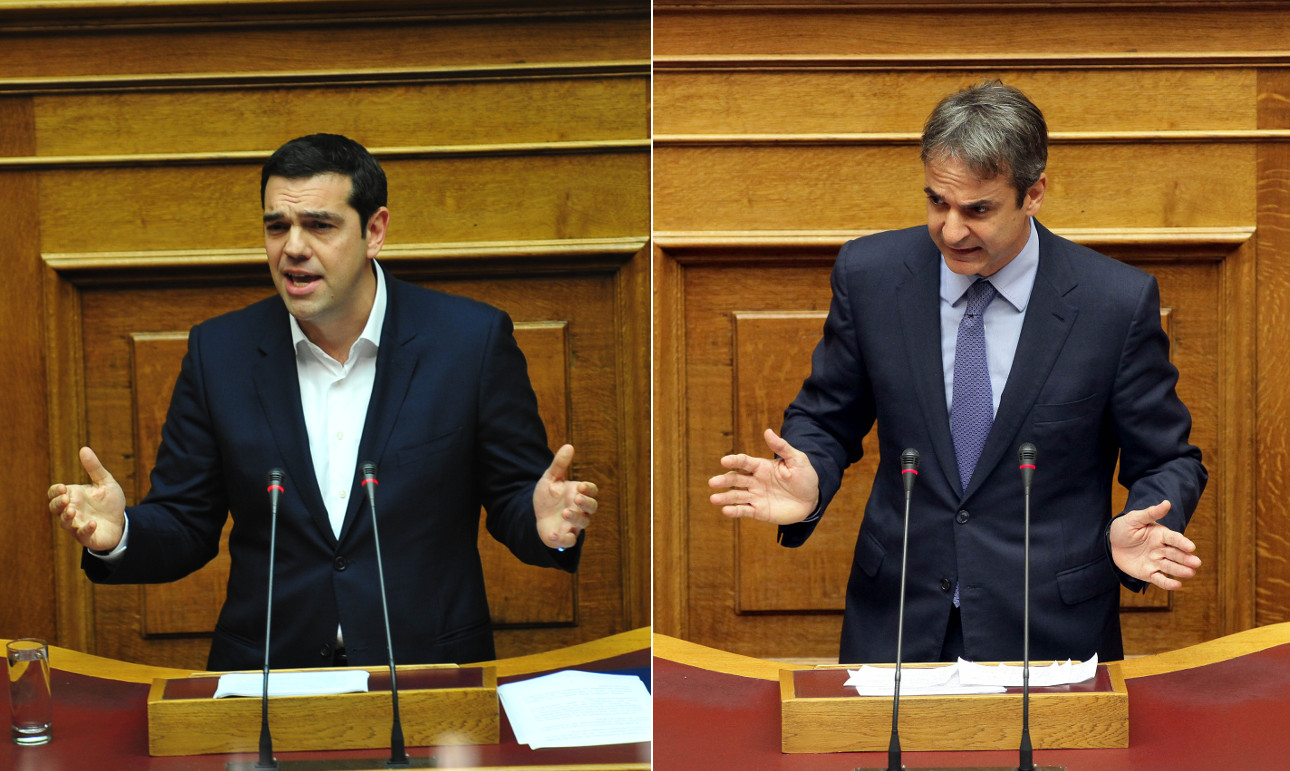 Debate on the Prespes Agreement in Greek parliament was extended to Friday, in order for the many MPs registered to address the House to be allowed to do so. The Tsipras administration is widely thought to have secured a majority of 152-153 MPs, allowing the FYROM name-change deal to be ratified.
As Prime Minister Alexis Tsipras and main opposition New Democracy party leader Kyriacos Mitsotakis fiercely clashed in parliament on Thursday evening, government sources suggested that the Greek premier has already made plans to quickly change the agenda as of next week.
Local reports suggested on Thursday that a mini cabinet reshuffle is being planned by Alexis Tsipras, with an eye on a general election later this year. The premier is expected to try and include officials from both the left and the right of the political spectrum, thus refuting claims by critics that he is politically isolated.
Opposition sources hinted that the expected cabinet reshuffle may also reward some of the independent and minor opposition lawmakers who backed the government in the recent confidence vote and spoke in favor of the Prespes accord.
Meanwhile, the government is expected to press ahead with legislation offering support to the most vulnerable citizens. Such initiatives include plans to increase the minimum wage – perhaps even unilaterally, if international creditors don't agree with the measure – and introduce a scheme offering support to indebted individuals and households.
Moreover, there is speculation that the Finance Ministry will proceed with a first post-bailout five-year bond issue in the immediate future, aided by a recent de-escalation of Greek bond yields.
Analysts point out that SYRIZA may also seek to capitalize on alleged scandals – such as the high profile Novartis case – in an attempt to put political opponents in a difficult position.
Fighting corruption, restoring confidence in the economy and supporting the weakest members of society are the three main pillars analysts expect Alexis Tsipras to base his strategy on in the run up to the general election.
Government officials also hope that resolving the long-standing name dispute with neighboring FYROM will also score the party political points among "progressive" voters, while also portraying PM Tsipras as a pragmatic statesman./IBNA