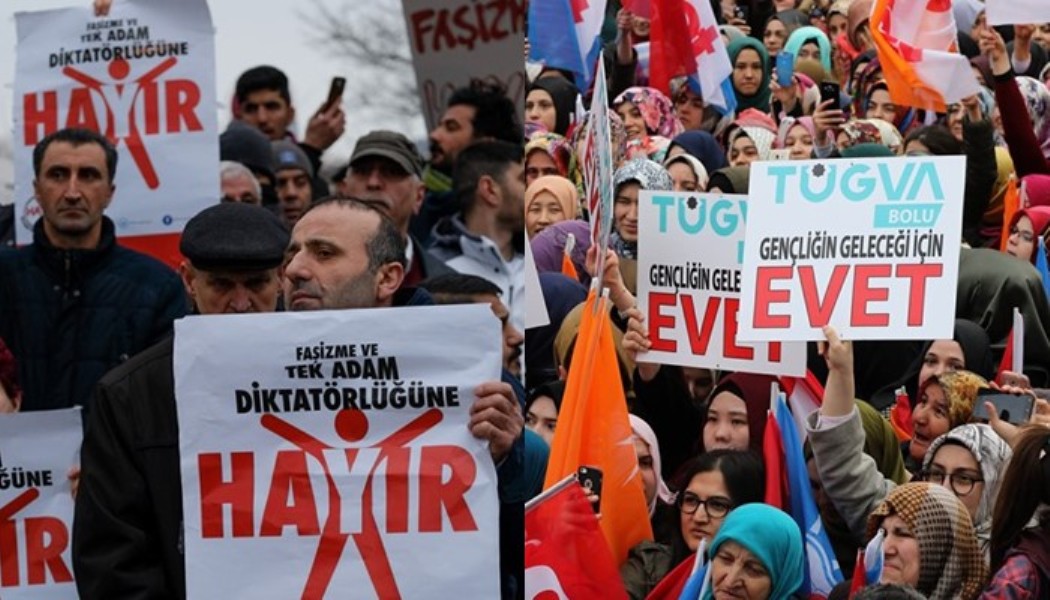 The Greek government has been closely following developments in neighboring Turkey following a crucial referendum on Sunday which handed Turkish President Recep Tayyip Erdogan, sweeping new powers and limited checks and balances.
A Greek coalition government source told the Athens News Agency that Athens supports stability and democracy in Turkey. The source pointed out that Greece wants a neighbor that will support dialogue and cooperation based on mutual respect.
"We are watching closely and with interest the developments in the neighboring country and the results of the referendum. The decision of the Turkish people for their future will be respected. We support stability and democracy in the neighboring country" the Greek government source said.
Greek political party leaders were cautious in comments made after Turkish President Recep Tayyip Erdogan claimed victory in the referendum by a slim margin.
SYRIZA MEP and Vice President of European Parliament, Dimitris Papadimoulis, argued that the controversial Turkish referendum proved how divided neighboring Turkey is.
New Democracy Spokesman, Giorgos Koumountsakos, urged Turkey to be cautious when dealing with the result of the referendum. The spokesman said in a statement that Greece wants to maintain friendly relations with its neighboring country. However, Koumoutsakos urged Turkey to contribute to stability and peace in the region and refrain from provocative policies that "lead nowhere".
Democratic Alignment leader Fofi Gennimata said Mr. Erdogan should stop being provocative now that the referendum is over and show respect for international treaties. Meanwhile, party MP Andreas Loverdos expressed concern over the future of EU-Turkish relations and developments in the southeastern Mediterranean.
Centrist "To Potami" party urged Erdogan to pursue peace and stability and not to slide to autocratic government. Party leader Stavros Theodorakis said he hoped the "pyrrhic" victory Erdogan scored will "lead to greater consensus and not more authoritarianism".
The EU-Turkey deal signed to deal with refugee and migration flows into the continent has added to recent pressure on Athens-Ankara relations. Analysts point out that Athens is closely monitoring developments in Turkey as concerns increase that the distancing of Turkey from Europe will further strain relations between the two neighboring countries./ΙΒΝΑ