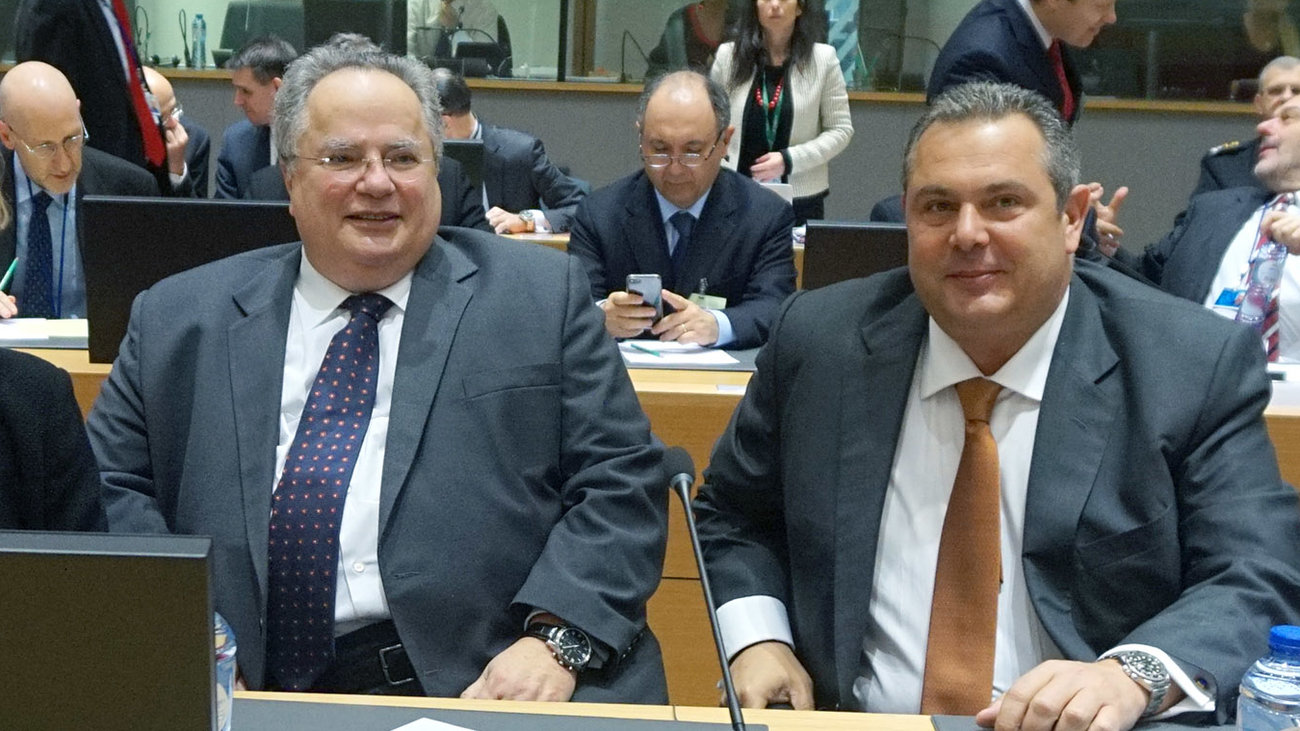 The first comprehensive discussion on Balkan issues and the policy followed by Greece was held earlier on Thursday, January 4, at Maximos mansion and was headed by the Prime Minister Alexis Tsipras. The meeting was attended by Greek Foreign Minister Nikos Kotzias, Minister of Defence Panos Kammenos and government officials.
The two topics on which disagreements occurred were the Greek-Albanian relations and the name dispute with fYROMacedonia. As IBNA has written before, resolving chronic foreign policy issues is a government priority with everyone working on it.
The Balkan Summit in May that will focus on Western Balkans and will take place in Bulgaria, an initiative of Alexis Tsipras, the quadrilateral summits where Greece participates -one with Bulgaria, Romania and  Croatia and the other with Bulgaria, Romania, Serbia- as well as those with neighbouring countries at level Foreign Ministers' level with Albania, Macedonia, Bulgaria, show the leading role of Greece, in the region. As mentioned in the meeting and according to IBNA's exclusive information, Greece has and should maintain a leading role in the wider Balkan region, within the framework of the European Vision for Peace and Democracy, through collaborative dialogue.
Nikos Kotzias has thus the chance to inform attendees of all latest developments on Greek-Albanian relations and the steps that have been taken, in recent time, towards a positive direction. At the end of the meeting, the Greek FM stressed that "as far as the name is concerned, the government, as it has repeatedly underlined, supports and negotiates a compound name comprehensively used throughout, something that Greece stressed also in Bucharest". Moreover, he noted that "we support an all-party agreement on this and wish to agree with all other political powers in the country, as well as with every single one interested in seeing important issues being resolved so that we can build a better future, free from the burdens of the past".
Panos Kammenos, the Greek Defence minister reiterated his unaltered views on the matter, saying he disagrees with the term "Macedonia" being used as part of the compound name, as has been agreed at the meeting of the political leaders; he also accused main opposition party New Democracy and in particular its leader, Kyriakos Mitsotakis as well as Dora Bakoyannis. Kammenos noted that Kotzias is not someone who says a thing and acts otherwise, thus putting the premier in danger, like Bakoyannis did back in Bucharest…/IBNA