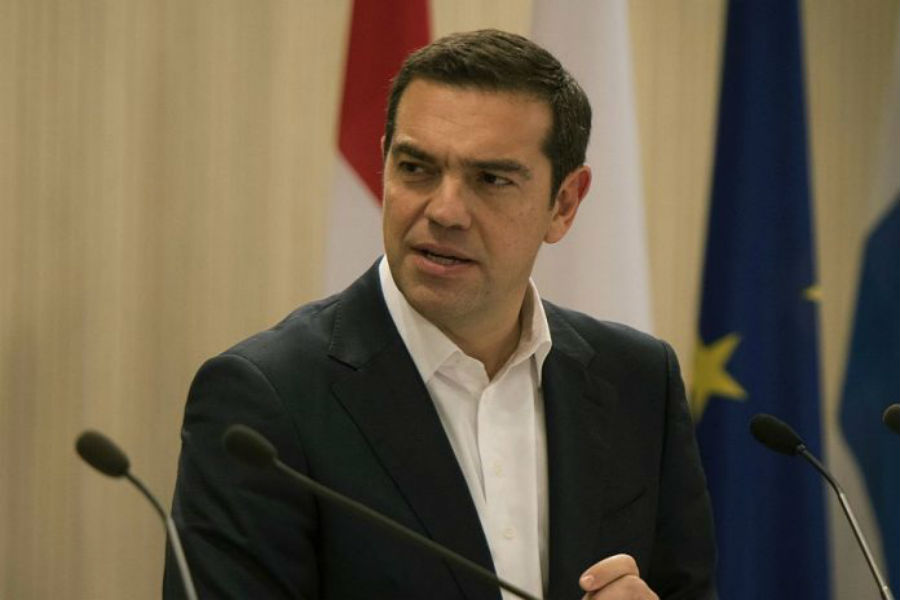 The name Skopje and Athens will agree upon should at the same time become a constitutional name of the neighboring country, Greek prime minister Alexis Tsipras told a press conference late Friday, after an informal meeting of EU leaders in Brussels.
Greece considers that the long-standing name dispute should be a subject of "sustainable and stable solution that will rest on firm foundations", Tsipras said.
"Greece is seeking for an erga omnes solution, which means an obligation for one name for both internal and external usage, namely for the agreed term to be also a constitutional name of the neighboring county, which requires a revision of its constitution", Tsipras pointed out.
The Greek PM said he had also conveyed Greece's stances on the matter to EU foreign policy chief Federica Mogherini, MIA correspondent reports from Athens.
Skopje is in a hurry to solve the problem, as it "is of existential significance" for the country's European perspective, the Greek premier said.
Greece is not under pressure to resolve the issue, but it wishes to settle the matter as it has been burdening the country's foreign policy, Tsipras said in regard to deadlines related with the NATO Summit in July./IBNA