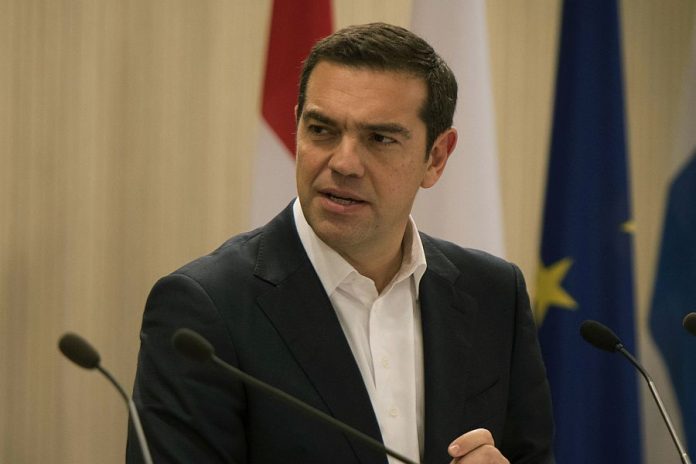 The Greek premier, Alexis Tsipras will travel to Paris, as on Thursday, November 23, will receive an award by Politique Internationale and the Paris Bar Association.
In the framework of a working lunch with members of the Politique Internationale, Tsipras will receive his very own Prix du Courage politique (Patrick Wajsman : Un prix pour Tsipras, Le Figaro 18 Nov 2017 -in French- "Bien avant qu'il devienne premier ministre de la Grèce, Patrick Wajsman (…) avait repéré Alexis Tsipras. Dès son arrivée au pouvoir, il l'avait interrogé à Athènes pour sa revue Politique internationale. La semaine prochaine, il va lui remettre à Paris, un prix du Courage politique, destiné à 'le remercier pour ses efforts afin de maintenir son pays dans l'Union européenne et la zone euro', dit le journaliste.").
At first, this award ceremony was arranged to take place on October 18 but its date was changed once the official meeting between Tsipras and the American President Donald Trump was confirmed and its date finalised for October 17.
After receiving the award, Greece's PM will give a speech at an event organised by the Bar Association of Paris from the members of which Tsipras will also be given the Prix de l'Engagement Européen.
Alexis Tsipras will have the opportunity to meet with French entrepreneurs who are interested to invest in Greece.
The same award has been given to Emmanuel Macron, Christine Lagarde, Nicola Sarkozy and Angela Merkel…/IBNA