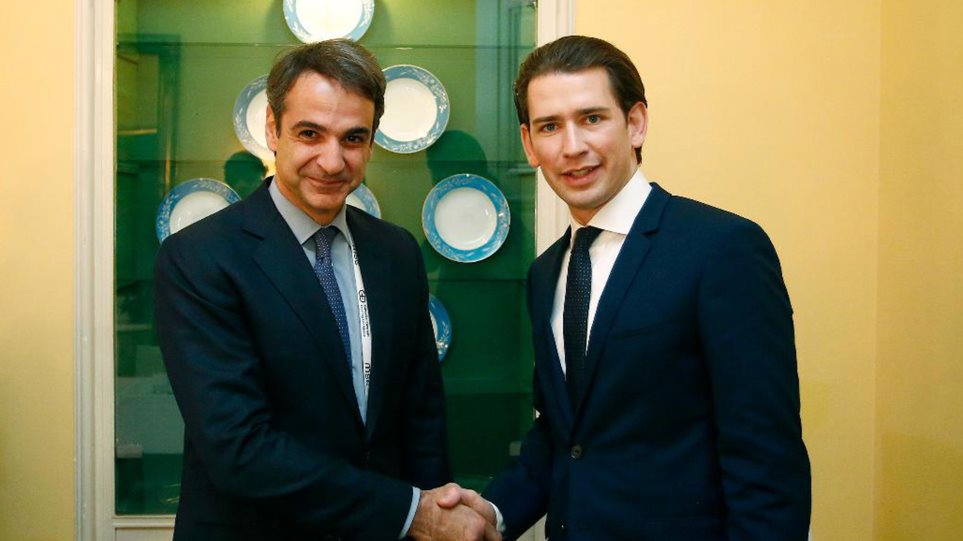 Greek Prime Minister and President of New Democracy Kyriakos Mitsotakis will be in Zagreb, Croatia, on Wednesday and Thursday to participate in the European People's Party's Statute and Electoral Congress.
The Court is expected to elect the new leadership, including the president and the new vice-presidents of the European center-right. The main issues that the Court will address are climate change, developments in the Western Balkans and European youth support policies. On the sidelines of the conference, Mitsotakis will meet with European leaders, including Romanian Prime Minister Ludovic Orban, Croatian Prime Minister Andrej Plenkovic and Austrian Chancellor Sebastian Kurz.
The Greek prime minister is determined to highlight the refugee-migrant issue, both during his address to the plenary and private meetings. The prime minister's position is that there can be no European Union countries left out of the refugee crisis. He also calls for a revision of the Dublin Treaty and increased pressure on Turkey to fulfill its commitments.
The Prime Minister's program is as follows:
– On Wednesday, November 20, at 16:00 in Greek time, Mr. Mitsotakis will speak as a special guest at an event on youth participation in European politics. Then, at 17.45 pm, the Prime Minister will participate in a panel of the network of new EPP MEPs.
At 9 pm (Greek time), the Prime Minister will attend the EPP Summit.
On the same day, bilateral meetings have been scheduled between the Greek Premier and the European Commission's chief negotiator for Brexit, Michel Barnier, Romania's Prime Minister Ludovic Orban, Norway's Prime Minister Erna Solberg and former Austrian Chancellor Sebastian Kurz.
– On Thursday, November 21, at 09:00 (Greek time), Mitsotakis will meet with the Prime Minister of Croatia, Andrej Plenkovic.
At 11.00 am, Mitsotakis will participate in a panel on the EPP's initiatives to tackle climate change. At 12.50 pm he is expected to deliver his keynote address at the EPP Congress plenary./ibna