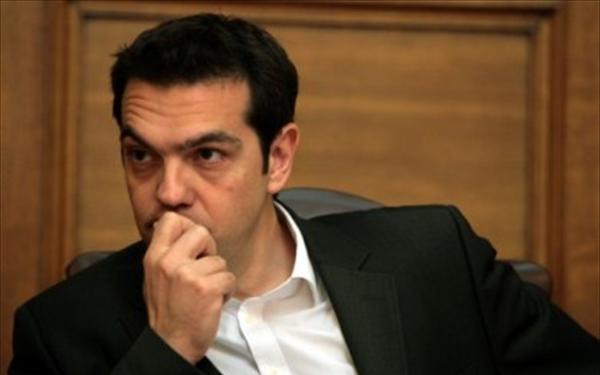 Athens, February 22, 2016/ Independent Balkan News Agency
By Zacharias Petrou
Following a series of meetings with competent minister over the weekend, Greek Prime Minister Alexis Tsipras will present a set of improved proposals on social security to farmers that have agreed to meet with him on Monday.
Greek farmers have been protesting social security reform plans put forth by Labor Minister Giorgos Katrougalos for weeks. Many remain at blockades throughout the country and demand the government withdraws its plans before any talks with the PM begin.
However, in the last few days, the government has managed to split opinion among protesting farmers as many representatives of blockades have agreed to meet with Tsipras and discuss a way forward.
Proposals put forth jointly by the farmers in Mikrothives, Tempi Valley and other regions of will also be discussed during Monday's meeting.
Tsipras will attempt to persuade farmers to end their mobilizations by offering an extra two years before changes to social security provisions for farmers kick. Furthermore, farmers will be offered lower social contributions too, according to some government sources. The improved proposals will reportedly be put to farmers in the form of a "final offer".
The end of protests by farmers would be a much-welcomed boost to the Tsipras administration as Athens struggles to reach an agreement with Greece's quadrigra of creditors over a series of issues that would wrap up the first review of the bailout program signed last summer.
"We will soon have an agreement [with creditors] that will allow the completion of the first program review" before March 27, Labor Minister George Katrougalos – who has drawn up the controversial social security reform plan – told the Athens News Agency.
With some of the creditor institutions demanding pension cuts and extra austerity measures, the Greek premier is reportedly contemplating concessions, despite the societal pressure his government is under, in order to wrap up the review swiftly, allowing for the path to debt relief talks to be cleared.
Latest polls show Syriza and Tsipras are now lagging behind New Democracy and conservative leader Kyriacos Mitsotakis who is building on his profile at home and abroad as a real alternative to the current PM.
Analysts point out that Tsipras could resort to calling an early election if Greece loses more ground in its ongoing battle on two fronts, the bailout review talks and the refugee crisis. The premier appears determined to fight on both front, for the time being. However, if the government is forced to make deep cuts to main pensions while simultaneously the refugee crisis leads to the country being suspended from Europe's free-travel Schengen area, Tsipras may opt to go to the people.