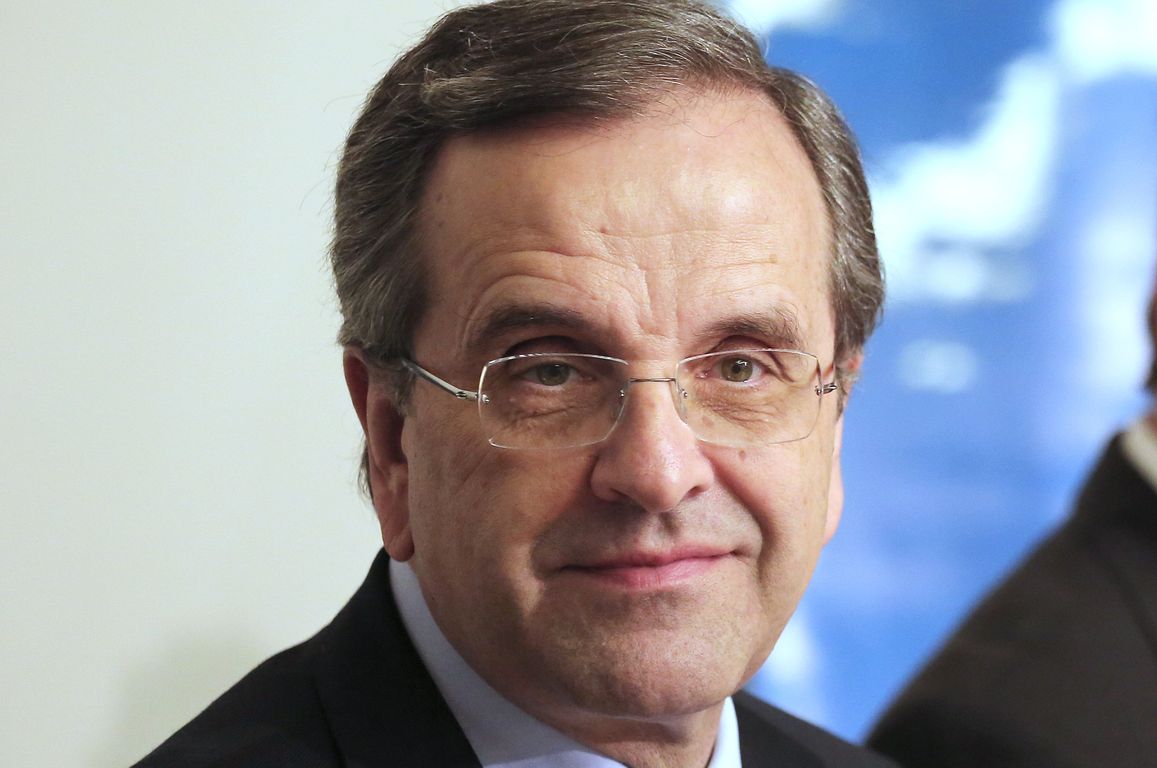 By Lefteris Yallouros – Athens
In an article in the Sunday edition of Kathimerini newspaper, Greek prime minister Antonis Samaras insisted that the country could be dragged back into crisis and face exiting the euro again should political uncertainty prevail in coming months.
The Greek premier has ruled out the event of an early general election being called. However, the current Parliament must appoint a new president in elections early next year to avoid such an occurrence. A total of 180 votes must be found by the governing majority in order to elect a new president. Currently, the ruling parties will need to persuade many independent MPs to back a presidential candidate in order for snap polls to be avoided.
Latest opinion polls suggest the winner of a snap election will be SYRIZA. However, it is improbable a snap election would hand SYRIZA an outright parliamentary majority.
Ahead of a tense few months ahead for the government, the PM launched a scathing attack on SYRIZA without, however, directly referring to the part by name. "He who returns the country to the time of deficits does not thus strike at austerity," Samaras said. The premier added that the absence of an agreement with creditors certifying the sustainability of Greek debt would essentially block Greece from capital markets.
Instead, the Greek premier said, his governments' plan is a much safer bet adding that with the precautionary credit line he is negotiating "the prospects for the future of the Greek economy will skyrocket" while interest rates will fall.
The Samaras administration wants to see the troika of auditors return to Athens to conclude the final review of the country's adjustment program. The aim is then for Greece to secure an agreement at a Eurogroup meeting on December 8 that ensures the country can rely on a precautionary credit line next year, after the European arm of its international bailout ends.
SYRIZA leader Alexis Tsipras on the other hand doubted the Greek governments' plan has any chances of achieving anything worthwhile for the people. Addressing the conference of the pan-European organization Transform Europe, the main opposition party leader reiterated his call for an early general election adding that his party will not negotiate further austerity with international lenders.
"In Greece we are now one step away from government with the people, for the people (…) we will not go into any negotiation with the sovereign debt issue shelved" Tsipras said.