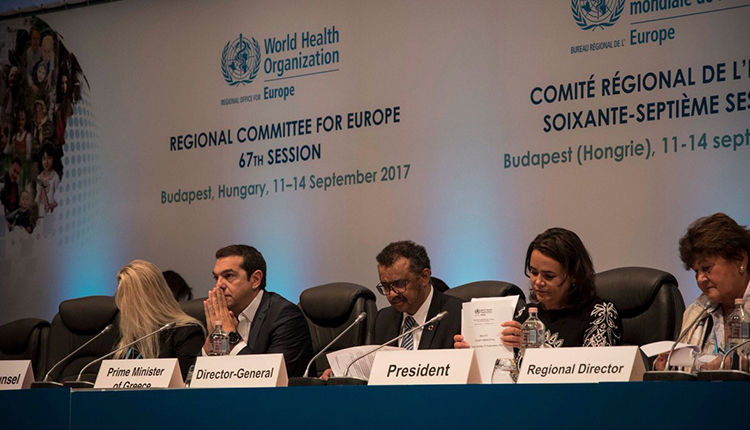 Director General of the World Health Organization, Tedros Adhanom Ghebreyesus, stressed on Tuesday the significant effort headed by Greek Prime Minister Alexis Tsipras to reform Greece's health sector.
"We have invited you here today because of the important reforms you are promoting in the health sector, especially for the universal access of citizens to it, despite the economic and refugee crisis that your country is experiencing," he underlined.
During his speech at the opening of the 67th session of the World Health Organisation (WHO) Regional Office for Europe, Tedros pointed out that "the Greek prime minister represents the kind of political leadership we need". The WHO director-general acknowledged Greece's efforts, stressing that during his visit to the country he was inspired by Greece's determination to provide universal health coverage despite the economic crisis, as well as the generous health support for refugees and migrants during the great refugee crisis.
According to the prime minister's office, Tsipras stressed that the health sector is a top government priority. He explained that "despite the budgetary constraints, we have been working hard to implement universal and equal access for uninsured citizens to the health system, while enhancing public care, ensuring decent health care for refugees and migrants, and adding critical reforms to primary health care."./IBNA