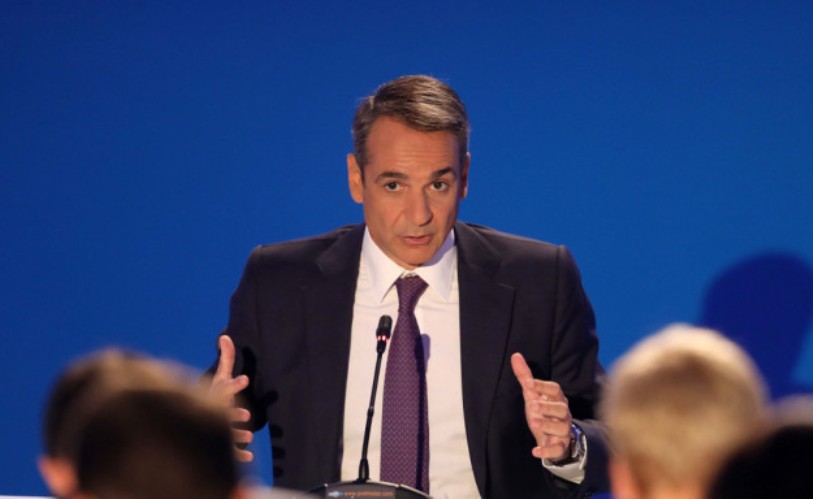 Prime Minister Kyriacos Mitsotakis inaugurated the 84th Thessaloniki International Fair (TIF) over the weekend, attending the opening ceremony to address a customary speech and holding a press conference to discuss his policy goals.
Under the slogan "Growth for all", the Greek premier focused on what has been achieved in his first few months in power since winning the July general election, as well as some of his plans for the months ahead.
Discussing economic plans, Mitsotakis pointed out that growth and investment will be at the core of the government's thinking, with emphasis on "creating new wealth that will be distributed fairly". He added that his top priority will be "reducing unemployment, creating many good jobs and improving disposable income".
He also revealed that within days, the process of selling a 30 percent stake in Athens International Airport will begin, adding that the privatizations of Hellenic Petroleum (ELPE) and the Public Gas Corporation (DEPA) will also go ahead imminently.
The Prime Minister went on to herald a reduction of social security contributions, as well as a new framework for labor relations. Announcing a series of fresh initiatives to be introduced imminently, the PM pledged that:
The income tax-free threshold will be maintained at current levels
Tax on income up to 10,000 euros annually will be reduced to 9% from 22%
Tax on business will be lowered to 24% from 28% in 2019
Dividend tax will be brought down from 10% to 5%
Tax on agribusiness will be set at 10%
VAT will not apply to new property construction for a 3-year period
The bonus pension payment that applied in 2019 will be extended to 2020
Families will receive a 2,000 euro payment for every newborn child as of 2020
He revealed his intention to seek lower primary surplus targets, once the government's reform plans have begun to bear fruit. "A positive climate is already developing internationally", the PM argued, adding that "it is better [to be in a position] to make demands, than to beg".
The PM said he is determined to deliver on the promises he has made to the Greek people, despite the many challenges that exist. "Our country has turned a page […] This is mostly evident in the optimistic faces of the Greek people, who are realizing first that something has really changed in our country", Mitsotakis said, adding "that for the first time in ten years, there is hope for real recovery and building the Greece we deserve".
During Sunday's press conference, the conservative leader took many questions over a wide range of issues, including his plans for the economy and his approach to upcoming talks with international creditors.
He stressed that the government's economic policy "will not jeopardize fiscal prudence", adding that it is "very different to the policy implemented by the previous government". He predicted that targets will be met with regard to state revenues in 2019 and "robust growth" will be posted.
Commenting on Athens' standing demand that primary surplus targets are reduced, he reiterated his view that the issue will be raised by the government "when the time is right", while stressing that these targets are "outdated" and largely the outcome of the previous government's bad reputation and handling of the economy.
Asked if tax cuts are enough to see the economy regain the ground it lost in recent years, Mitsotakis said "no" and "this is why our plan is comprehensive, including incentives to investors, reforming labor laws and the role of the state in the economy". He added that his priorities include changing the fiscal policy mix, implementing structural reform and helping the banking system play its crucial role in the economy more effectively.
Finally, Mitsotakis revealed that the government will inform the Eurogroup on Friday of its intention to repay IMF loans early. "Our aim is for Greece to return to the investment grade as soon as possible to be able to borrow at even lower rates", the PM made clear./ibna