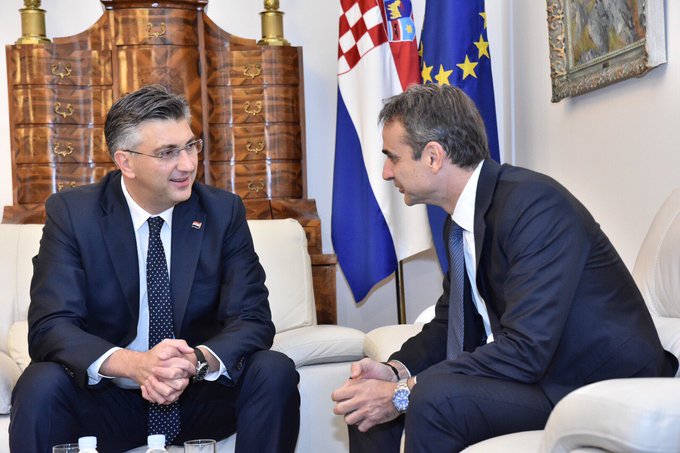 Prime Minister Kyriakos Mitsotakis welcomed the election of Donald Tusk to the EPP leadership during a meeting with Croatian Prime Minister Andrej Plenkovic, on the sidelines of the EPP conference in Zagreb.
Kyriakos Mitsotakis expressed optimism about the prospects of implementing the ambitious agenda of the new Commission that will soon begin its work and noted that this agenda is particularly important for both Greece and Croatia.
In his statement, the Greek Prime Minister said: "It is a top priority for me to take Greece on the path to sustainable development … The situation in Greece has improved greatly over the last few months with the steps we have taken as a new government. And I believe that we are sending a message to Europe as a whole that populism can be defeated, not by copying the populist tactics, but by focusing on meaningful and realistic policies".
During the meeting they discussed, inter alia, the European perspective of the Western Balkans and the initiatives that Greece and Croatia can take (in view of the Croatian EU Presidency), the multiannual European financial framework, the effects of Brexit and the further development of Greek – Croatian relations"./ibna