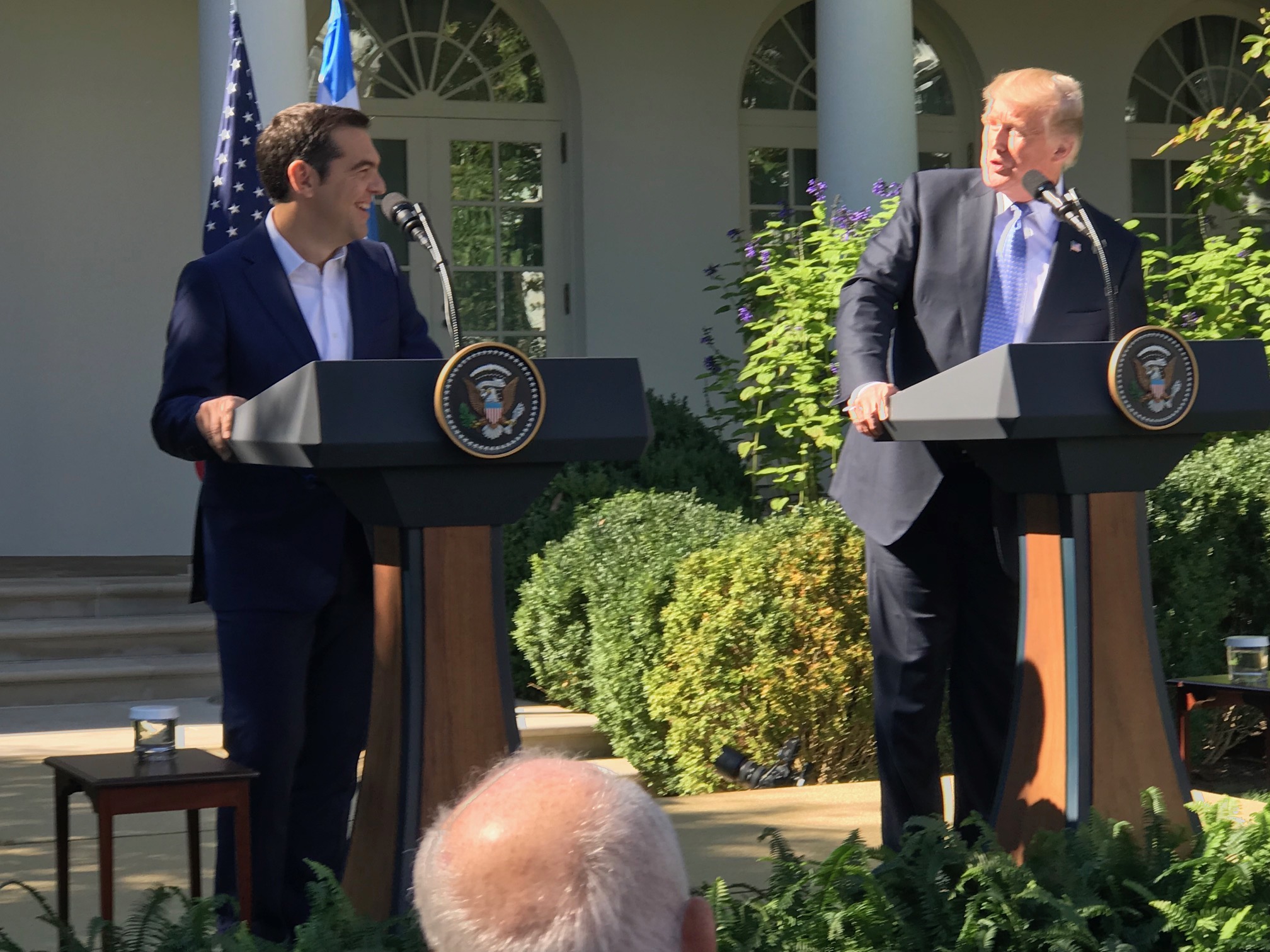 Greek Prime Minister, Alexis Tsipras, met with US President, Donald Trump, in Washington on Tuesday in what analysts called a meeting that could prove crucial to Greece's quest for debt relief and the country's efforts to attract foreign direct investment that will help boost growth.
According to information, the talks focused on geo-strategic issues and military cooperation as well as investment opportunities for US interests in Greece, especially in the energy sector.
In joint statements with President Trump at the White House, the Greek premier said the Mediterranean country is an important hub for transport and energy, as well as a pillar of stability in the "sensitive," wider region.
Tsipras said Greece's relations with the United States are their best level since the Second World War and cooperation is more important than ever before as Athens hopes to attract significant investment from the US.
According to the Greek PM, his meeting with Donald Trump was "fruitful" as the two strategic partners both wish to find common ground in order to achieve common goals. Tsipras took the opportunity to call for Turkey to end its provocations in the Aegean and seek a "fair and viable solution" to the Cyprus issue, towards which the help of the US would be desired.
On his part, President Trump thanked Greece for providing support for the US military at the Souda Bay naval base and pointed to bilateral cooperation in the defense sector being boosted in future. According to Greek media reports, Washington is keen to extend its use of Souda by several years as the Middle East becomes increasingly important to US foreign policy.
"Greece has always been a reliable ally and we've always been very reliable to them," Trump said.
Touching on the state of the Greek economy and Tsipras' call for US assistance, Trump praised the Greek government's effort to put the economy back on track. The US President went on to speak of "immense opportunities" for investment in Greece, while also reiterating calls for "responsible debt relief" to be granted to Athens./IBNA