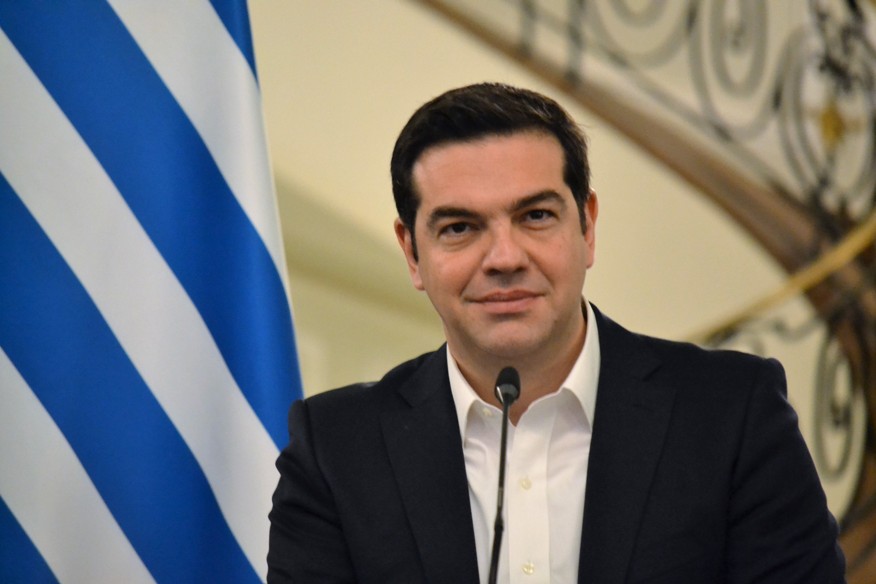 Athens, February 10, 2016/ Independent Balkan News Agency
By Zacharias Petrou
Greek Prime Minister Alexis Tsipras chaired an emergency cabinet meeting on Wednesday in which he appeared certain that Athens will reach an agreement with the country's creditors to conclude the first bailout program review which appears to have stalled.
Alexis Tsipras began his address by saying that in order for the government to deal with the challenges it faces, it takes constant vigilance, determination, perseverance and patience.
The premier said Athens wants the review to be concluded without tactical games and delays on behalf of the creditors. "We adhere to the agreement fully with the weakest citizens always in mind. What all institutions must acknowledge is the need to begin debt relief talks and for growth to return" Tsipras said, adding that the prerequisites for a deal are in place but all sides must be prepared to cooperate.
During the meeting, which was broadcast live on television, Tsipras also invited the country's farmers to dialogue. The Greek PM said his government is ready to do with farmers what it did with professionals and scientists; offer concessions providing that that they agree to talk. "Without dialogue there is no solution" Tsipras said.
Farmers later said they would continue their protests against the social security reform plans of the government and only examine the possibility of a dialogue with the prime minister if he rescinds the pension reform bill.
The government is now expected to toughen its stance towards farmers.
A top government official said after the cabinet meeting that "no tractor will be allowed in Athens when farmers arrive for their protest on Friday".
The official added that the government insists on the need for dialogue with farmers which, however, cannot start from scratch. "The government has a proposal and it could not have failed to table a proposal. But dialogue cannot occur with ultimatums" he said.
The ongoing protests and in absence of a breakthrough in talks with creditors have put the Syriza – ANEL coalition in a serious predicament.
Stournaras
Speaking in parliament on Wednesday, Bank of Greece governor Yannis Stournaras warned that the Greek bailout review must be concluded without delay or the consequences for the economy would be catastrophic.
Stournaras also acknowledged that there is a real danger that Greece is removed from the Schengen Area as the refugee crisis is spiraling out of control. "It cannot be ruled out. If it happens it will cause huge damage to the Greek economy" he said.
The BoG governor identified three risks the country faces: delay in review completion; societal consensus not struck; delay in the implementation of reforms.
As a result, Stournaras called for political agreement and consensus.