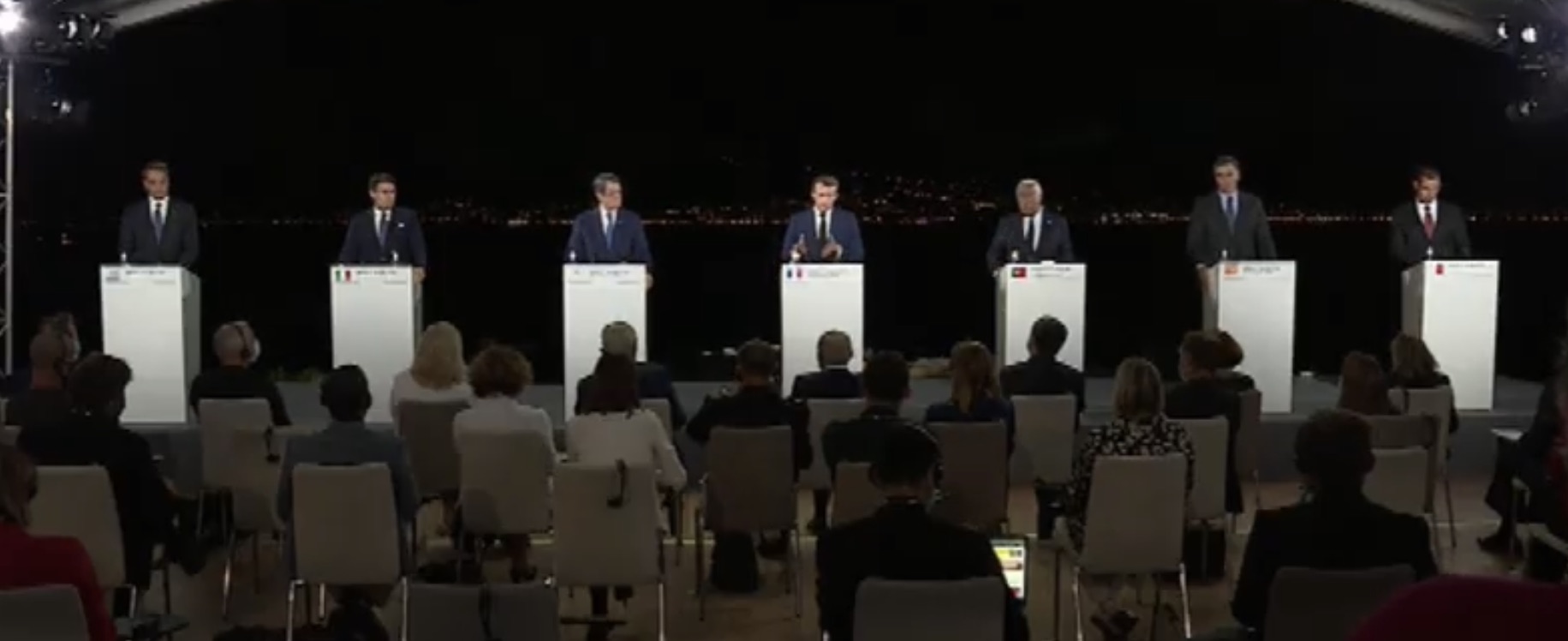 On Friday 17 September, Prime Minister Kyriakos Mitsotakis will participate in the 8th Summit of the Southern Member States of the European Union (EUMED 9), which will take place in Athens, at the Stavros Niarchos Foundation Cultural Centre.
The 8th EUMED 9 Summit, which will start on 17: 00, will be attended by Prime Minister Kyriakos Mitsotakis, President of France Emmanuel Macron, Prime Minister of Spain Pedro Sánchez, Prime Minister of Italy Mario Draghi, Prime Minister of Croatia Andrej Plenković, President of Cyprus Nicos Anastasiades, Prime Minister of Malta Robert Abela, Prime Minister of Slovenia Janez Janša and Foreign Minister of Portugal Augusto Santos Silva.
This is the first time that Croatia and Slovenia are attending the Summit.
In the margins of the Summit, the Prime Minister will meet with Croatian Prime Minister Andrej Plenković at 12:00 at the Maximou Mansion at 12:00.
At 14:15, Kyriakos Mitsotakis will meet with the Prime Minister of Italy, Mario Draghi, at the Stavros Niarchos Foundation Cultural Centre.
At 15:30, the Summit on Climate Change and its impact on the Mediterranean will begin, with the participation of the President of the European Commission, Ursula von der Leyen.
Before the dinner hosted by the Greek Prime Minister at the 8th EUMED9 Summit at around 20:30, the leaders of the Euro-Mediterranean countries will make statements to the media/ibna