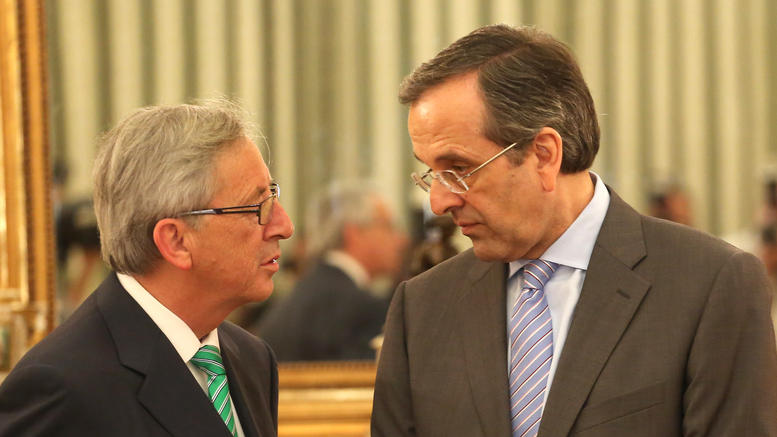 Greek Prime Minister Antonis Samaras will meet with newly elected European Commission President Jean-Claude Juncker in Brussels, on August 30.
The meeting will be held on the sidelines of the Summit on August 30 to decide upon the successor of Herman van Rompuy in the European Council presidency. The two men will discuss the issue of Greek debt relief as well as relations of Greece with the Troika and possible changes in the country's tax system.
As media reported, Samaras has requested that his ministers submit reports on the reforms they have implemented by August 29, in order to show the Commission president that the Greek government is determined to implement the reforms ordered by its lenders.
Juncker, who will take office on 1 November, is soon to name his EU executive and what commission portfolios they will hold. Juncker and Samaras have apparently come to an understanding about what position Greece's representative at the EU executive will hold.
Athens has indicated it would like the newly created immigration portfolio which would give it a leading voice in the battle to stem the flow of immigrants into Europe.