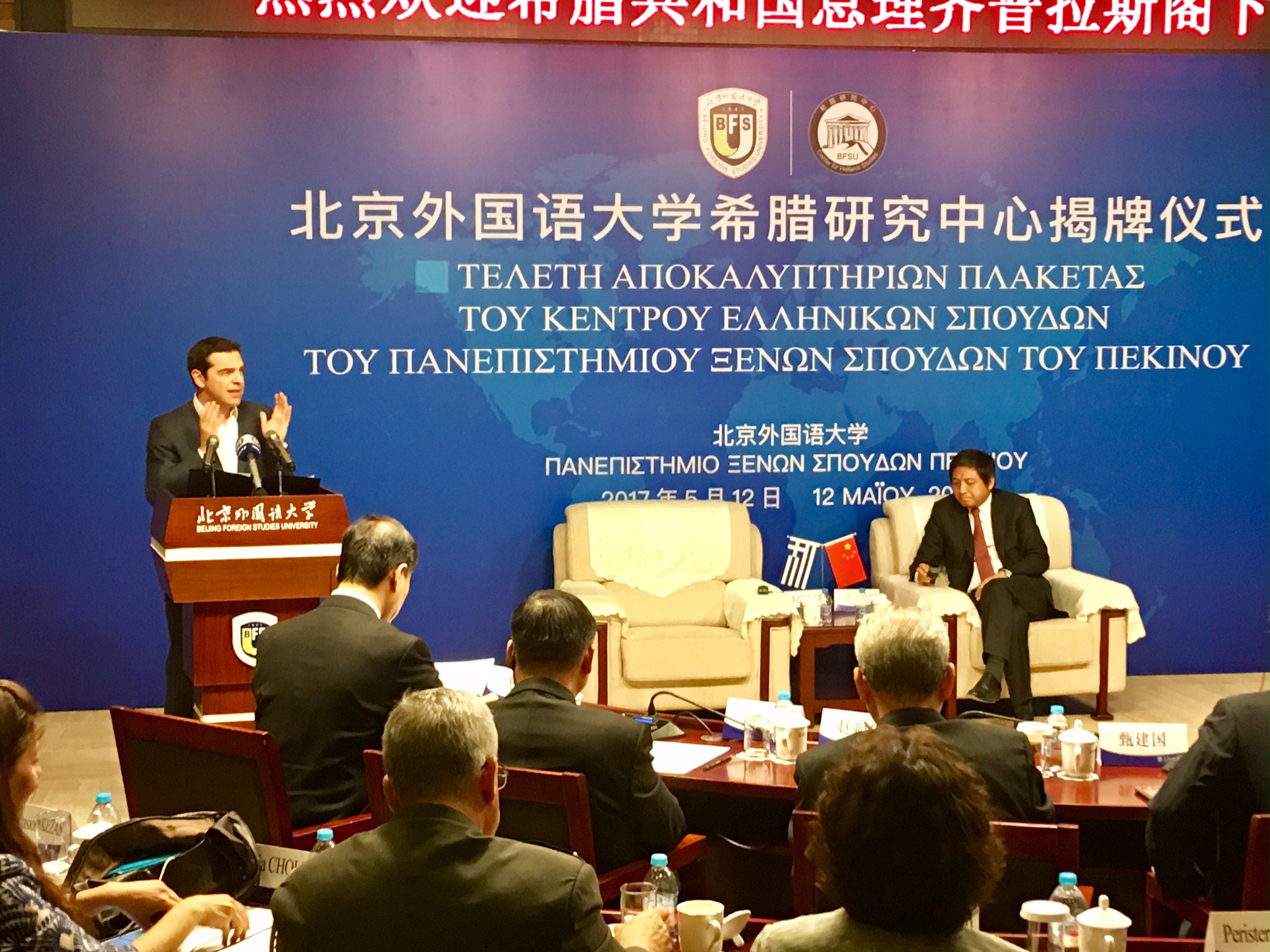 The Greek Prime Minister Alexis Tsipras gave a speech at the Beijing Foreign Studies University, highlighting the importance of the cultural past of the two countries, which he argued can serve as a beacon for future economic cooperation.
"Culture, education and sciences, together with the contacts and exchanges among peoples and civilizations, were the basis of the traditional Silk Roads that connected Chine with Europe, with the Greek space playing a central role in these relations", Tsipras said.
"In a similar way", the PM went on, "our mutual beneficial cooperation today, in the framework of the initiative 'One Zone – One Road' has its foundation, as in the past, to culture, education and the contacts among the civilizations, more importantly among young people".
Along these lines, the Greek and Chinese political leaderships agreed to extend their relations on all sectors by utilizing the central role of the cultural and educational activities in their approach, the Premier explained, reminding that "2017 is a year of cultural exchanges between Greece and China".
"The educational and research institutions play a major role within this framework of cooperation, since they can serve our common goal with consistency and duration, especially through young people, which is the deeper and more complete understanding of the contemporary Greece and China, through their history and civilizations, something which I am happy to learn is among the goals of the new Center for Hellenic Studies of your University", Tsipras stressed./IBNA