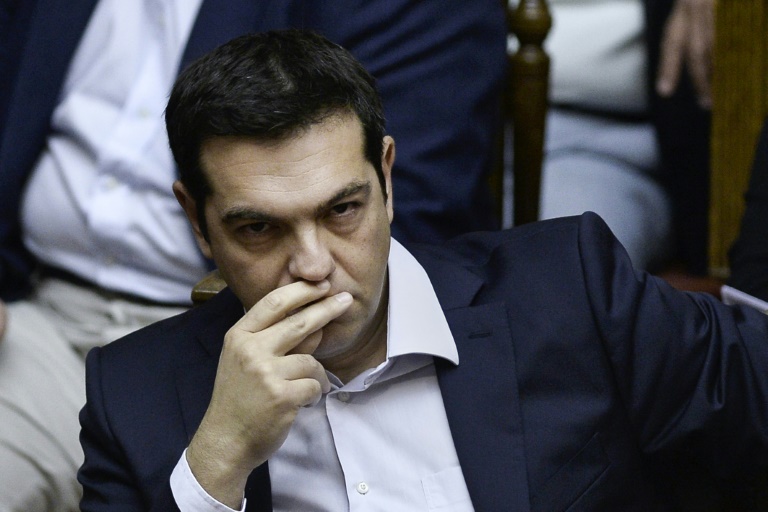 Athens, July 14, 2015/ Independent Balkan News Agency
By Zacharias Petrou
Having agreed a last minute deal with Eurozone partners to discuss a new bailout loan for Greece, Prime Minister Alexis Tsipras has a series of political problems to solve this week.
In order for the Greek government to discuss a new European Stability Mechanism – sponsored loan (worth approximately 86 billion euros) with its creditors and the bridge finance that comes with it, an extensive list of prior actions must be pushed through parliament by July 15.
This is trickier than it sounds as the agreement Tsipras reached on Monday is highly unpopular in the ruling radical left-wing Syriza party and has left the coalition government facing a rebellion.
Energy minister Panagiotis Lafazanis – who leads a group of left-wing hardliners called "Left Platform" – has already made clear he will reject the prior actions brought to parliament. Lafazanis influences almost 15 Syriza MPs overall, including deputy Social Security minister Dimitris Stratoulis. The two of them will most likely be sacrificed by Tsipras in when he reshuffles the cabinet this week.
Another 17 Syriza MPs have already expressed their objection to the new bailout deal. If they decide to vote against the measures in parliament, they could be asked to resign and give up their seats. House speaker Zoe Constantopoulou is one of the MPs that has publicly distanced herself from the government's decision to agree a new bailout deal. The government is currently exploring a formula to replace her as she has no intention of stepping down.
As if Syriza wasn't enough of a headache for the Greek premier, he may also face a problem with his coalition partner Panos Kammenos, the Defense minister and leader of populist righ-wing party, "Independent Greeks" (ANEL).
Speaking to reporters on Monday, Kammenos indicated that Independent Greeks would not vote for the agreement but would continue to support the government.
In order for Tsipras to continue as Prime Minister, he will most likely reshuffle his cabinet and lead a minority government with the support of opposition parties New Democracy, To Potami and PASOK.The premier is determined not to call a snap election, at least not until the new bailout deal has been secured.
Syriza has 149 seats in the 300-seat legislature and governs with the support of the Independent Greeks, with 13 seats.