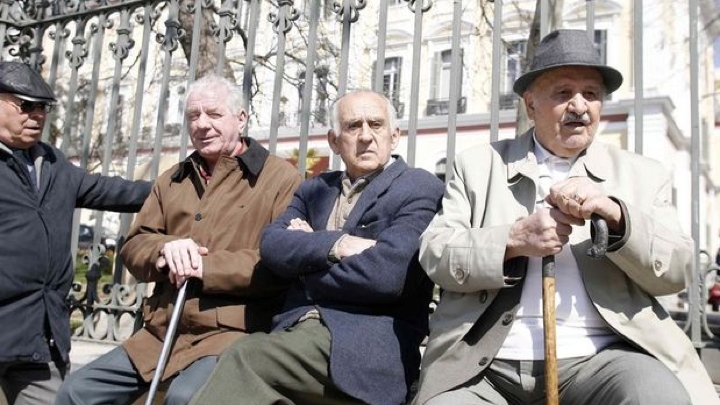 Athens, December 24, 2015/ Independent Balkan News Agency
By Zacharias Petrou
Greek Prime Minister Alexis Tsipras chaired a cabinet meeting on Wednesday morning in order determine the next legislative initiatives of the government so that parliament can be ready to vote new measures immediately after the Holiday period (Jan 7).
Tsipras reviewed the milestones of 2015 and urged ministers to speed up their work and implement the bailout agreement swiftly so that the way could be paved for the first review to be wrapped up in late January and talks to begin on debt relief.
The government is preparing a series of legislative initiatives which also parts of its "parallel program" to support the poor. The difficult issues such as pension reform and the taxation of farmers – both demanded by creditors were not discussed at length.
However, in his speech to the ministers, the Greek premier drew a red line at pension cuts. "This red line is non-negotiable: we will not reduce main pensions for a 12th time," Tsipras told his cabinet.
"What the agreement calls for is cuts in spending; it does not say that these will come by reducing pensions," he said, adding that "the goal is to complete the first review as soon as possible while keeping in place a safety net for the weakest."
Furthermore, Tsipras announced 11 actions that will be implemented in the next period namely draft laws on the social security; the creation of a new development bank; a new primary healthcare system within the National Health System; the development of the social economy and the tabling of a draft law on research; the modernisation of the public works system and the public contracts; as well as a draft law against tobacco and fuel smuggling.
Moreover, the government will request by law from the citizens to reveal incomes that they hid without any penalty otherwise the undeclared incomes will be taxed with repercussions for those who have hidden them.
The PM also revealed that the former HSBC official in Switzerland, Herve Falciani, has handed information of allegedly suspicious international transactions to the government's general secretary, Michalis Kalogirou, during a meeting outside Greece last week. The data could be used by Athens to clamp down on large tax evasion.
"Such initiatives will continue and developments will unfold very fast because this is a government with strong political will," Tsipras said.