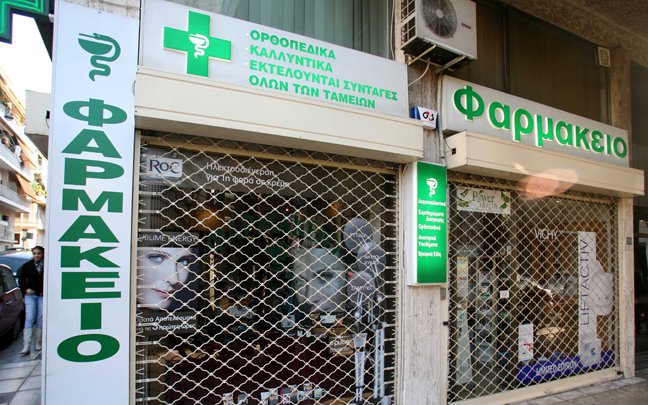 Review Hari Stefanatos
Greek pharmacists have decided to go on an indefinite strike starting Wednesday to protest for the liberalisation measures the government is trying to implement.
They accuse the ruling coalition of making last-minute changes to the draft legislation that will endanger the viability of about 12,000 pharmacies by limiting their role.
Kyriakos Theodosiadis, head of the Greek Pharmacists' Association, stated that "pharmacies will not go like lambs to the slaughter", adding that "If people want medicines they should go to – Development Minister Costis – Hatzidakis's office to get them. Let the ministers who vote for these provisions secure medicines for people".
The Health ministry responded with a statement saying that the latest agreement that has been achieved with the Troika secures significant benefits for pharmacists, including the withdrawal of the demand for a drop of the profit margin to 15% across the board.
(Source ekathimerini)