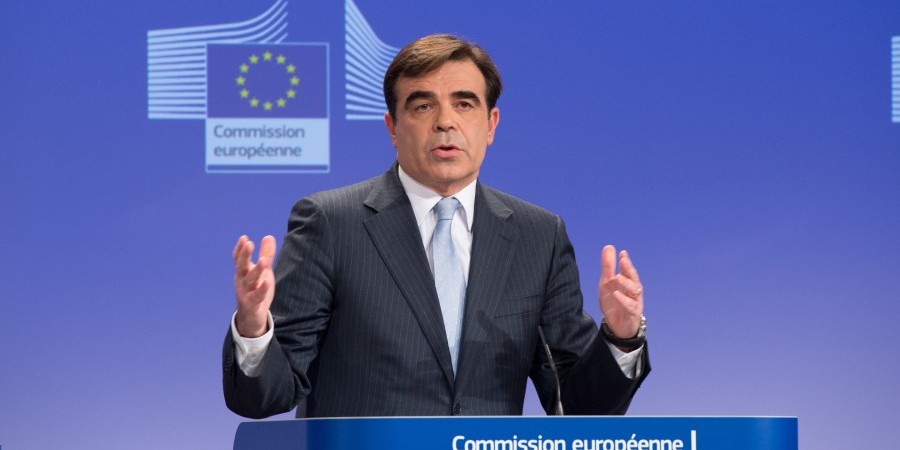 Athens, January 5, 2016/ Independent Balkan News Agency
By Zacharias Petrou
A European Commission spokesman said Tuesday that the EU has received Greece's pension reform proposal and it will be examined in coming days.
"The first evaluation comes as a continuation of the decision of the European Stability Mechanism last month to disburse the 1 bln euros sub-tranche to Greece" he said.
The spokesman added that "institutions' heads are expected to return to Athens later this month".
The government aims to submit the legislation to parliament by mid-January and have it voted into law by early February, a government official told Reuters, declining to be named.
Earlier on Tuesday, government spokeswoman Olga Gerovasili defended the government's proposal for pension reform, saying that it foresees no pension cuts.
In a televised statement, Gerovasili claimed that pensions will start to increase from 2018 as gross domestic product is forecast to grow as Greece slowly exits a recession.
"In 2010, the average pension was 1,480 euros but when New Democracy and PASOK handed over power it was just 863 euros," Gerovasili said and called on both parties to assume responsibility and "stop taking the side of the troika."
Gerovasili went on to underline the importance of "rallying together to avert the collapse of the social security system" and called on opposition parties to back the government's proposal for an increase in social security contributions to avert further pension cuts.
Opposition parties reacted furiously to the spokeswoman's statement. Main opposition interim party leader Yannis Plakiotakis said in a statement that the spokeswoman is lying to the Greek people and that the government is trying to blame the opposition for its own failures.
Socialist PASOK issued an angry statement too. The party said the government is being arrogant and that it managed to dismantle the social security reform carried out by PASOK in previous years with disastrous results for the Greek people.
Meanwhile, Finance Minister Euclid Tsakalotos is expected to visit European capitals over the coming weeks and a meeting with his German counterpart Wolfgang Schaeuble is said to be planned as the Greek government aims to seek support for its social security reform plan ahead of talks with creditors over the issue.
Analysts point out that failure to ratify the social security reform bill in parliament could throw Greece back into fresh political turmoil.