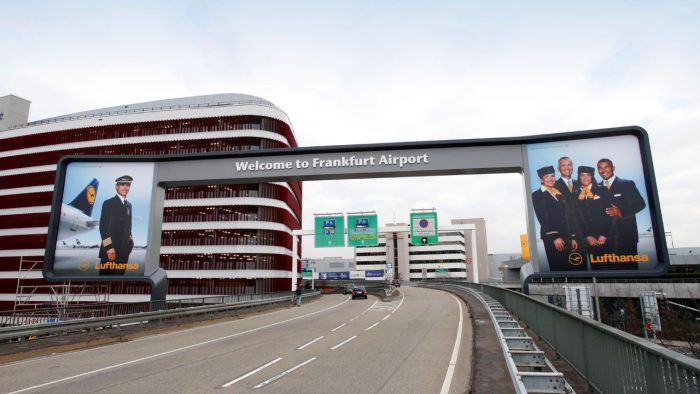 Confusion between Greek and German Foreign and Interior ministries has caused immense inconvenience to Greek passengers arriving in German airports.
The stricter intra-Schengen controls at German airports, actually bypassing Schengen procedures, were introduced on November 12 and concern not only the Greeks travellers but the aircrafts too.
Passengers from Greece have undergone controls in "special" check areas of the airports and have been treated as non-Schengen ones.
Time wise, the checks might be very long, so many passengers have lost their next flights if there was a lay over at German airports, have been late for work or simply felt "humiliated" supporting that Germany's discriminatory stance should be ended.
"The decision by German authorities to increase security checks of passengers arriving from Greece at airports around the country appears to have cast a shadow over relations with Berlin", wrote Greek newspaper 'Kathimerini'.
In the same article of the paper, it was also mentioned that despite Greek travellers objections, the Greek government "has sought to downplay the issue and denied on Tuesday that its decision to tighten checks on German travelers landing at Greek airports was a tit-for-tat response.
Instead they said it was taken in accordance with articles of the Schengen Agreement."
Athens also decided to perform tighter checks following the news (last week) that a 35-year old Islamist terrorist suspect had boarded a flight from Germany to Greece, on October 11 and vanished into thin air straight after that.
Earlier this week, the European Commission spokesperson for Migration Policy Natasha Bertaud said that "The Commission takes note of the assurances made by Germany that these measures are targeted and limited to what is strictly necessary to safeguard public policy and internal security, while the impact on freedom of movement will be small" (ANA-MPA).
Germany's decision for stringent safety checks has touched a raw nerve and resulted into spoiling relations between Berlin and Athens…/IBNA
Photo: Frankfurt airport