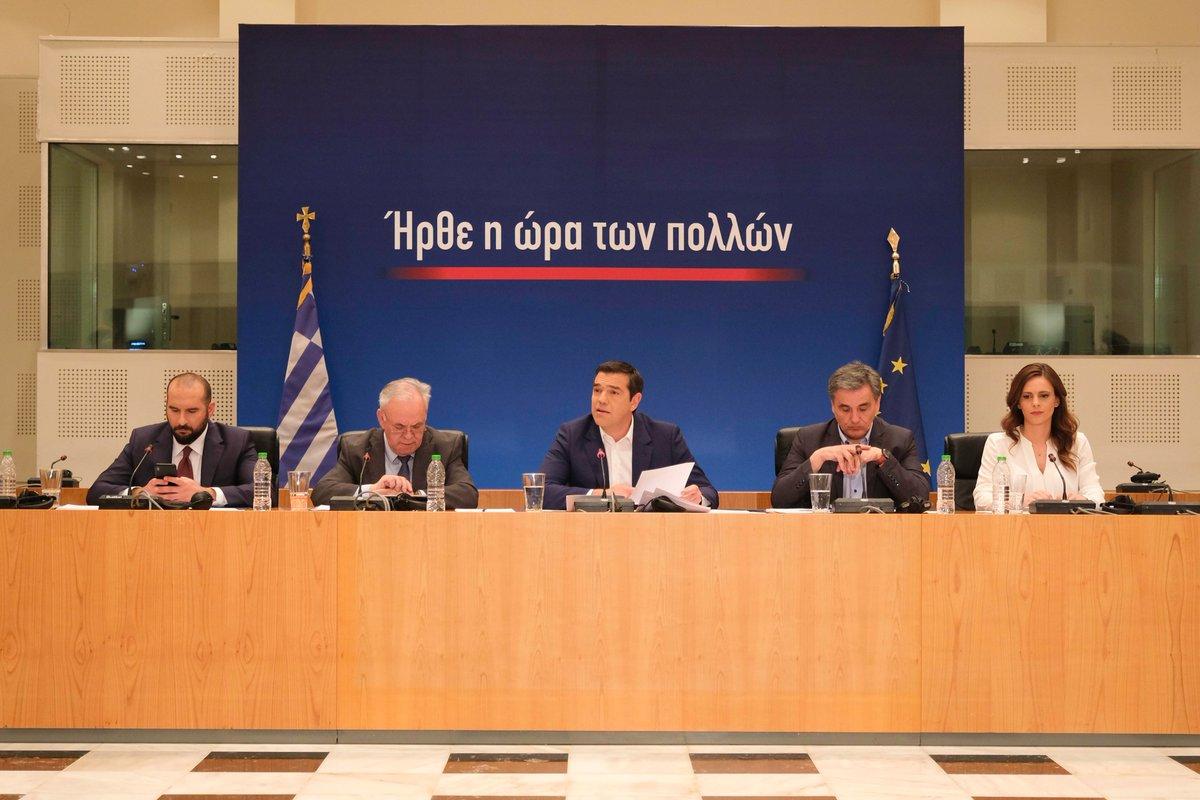 With a large majority the relief measures suggested by the government were voted for in the Greek parliament, including tax relief in food, catering and energy, the payment of the 13th pension, and the regulation of 120 instalments for tax and social security debts.
SYRIZA, ND, DISY, Golden Dawn and To Potami voted in support of the draft legislation. KKE (Communist Party of Greece) and the Union of Centrists voted "present". The amendments on VAT and 13th pension were voted for by SYRIZA, ND, DISY, ASE, POTAMI and the Union of Centrists. The KKE voted "present".
IN his speech, Alexis Tsipras reiterated that they are permanent measures that have a "people-friendly and developmental character", responding to the opposition's criticism who spoke of pre-election handouts. He also noted that the measures will bring additional growth and provide opportunities for additional relief measures at the end of the year when there will be a clear picture of the budget.
The "concerns" expressed yesterday by Brussels officials about the measures and the government's plan for 2019 and 2020 were commented on by the Finance Minister Euclid Tsakalotos. "If I had a penny for every time a European official, off the record, was worried, was sad, was troubled, I would have enough money to go with some friends to Santorini for 10 days. If, on the other hand, I also got a penny every time there was a reproduction of this off-the-record news, then I could go to the Bahamas for a year. So all I have to say is that this government is working with a plan, with a programme and with alliances," the Greek Finance Minister said.
He also stressed that the measures of 2019 are over EUR 1 billion, "but we are also earning 200 million for the instalments", emphasizing the special "pillow" fund which exists in order to ensure the fulfilment of the surplus commitments.
Meanwhile, according to provisional budget implementation figures, a primary surplus of EUR 1.461 billion was recorded for the January-April 2019 quarter against a primary deficit target of EUR 670 million. For the same period last year, the primary surplus amounted to EUR 1.8 billion./ibna