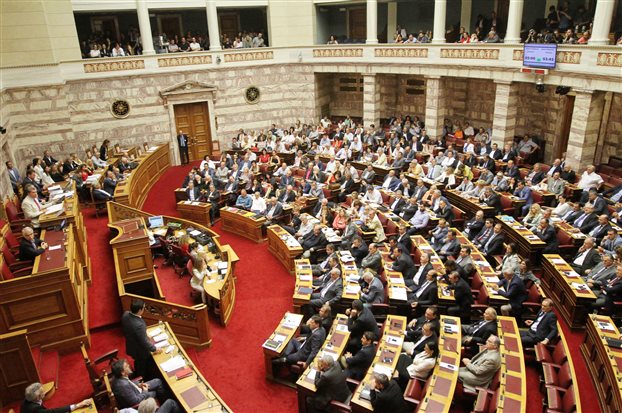 Athens, August 14, 2015/ Independent Balkan News Agency
By Spiros Sideris
NO, Present, and Absence from 32 SYRIZA MPs. The government majority is once again wounded by the vote of the third Memorandum. Government losses are 31 NO, 11 Present, and 1 Absence.
On July 15 the government MPs who disagreed were 39, while on July 23 those who kept their distance from the government policy were 36 and 35 respectively for the two votes.
Heads were turned by the fact that Alexis Tsipras wanted to leave the plenary as soon as possible and that is why he voted with the MPs who voted first, in order not to lose the means of transportation (plane, train) to return to their regions.
Government circles reported earlier that when the procedures for the Agreement are concluded, including the disbursement of the installment on August 20, the government will ask for a vote of confidence in Parliament.