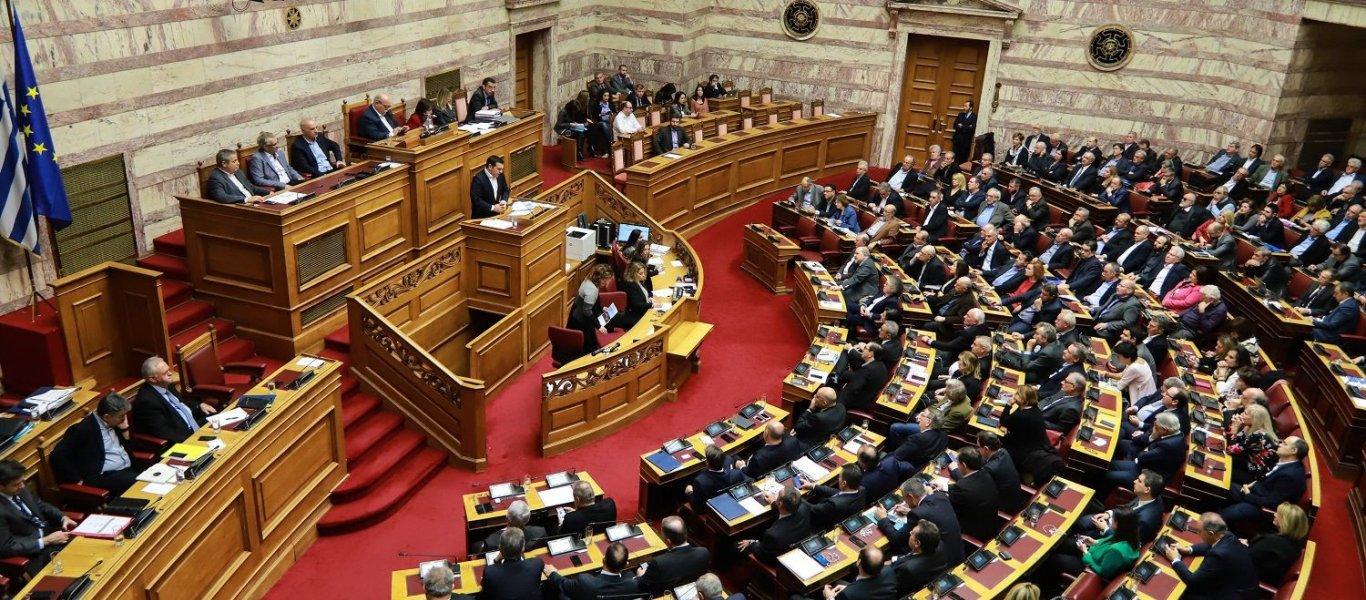 On Friday, the Greek Parliament will ratify the protocol for the admission of North Macedonia to NATO, House Speaker Nikos Voutsis made known. With the return of the Greek Prime Minister from Turkey – where today he meets with Turkish President Erdogan – on Thursday, a debate will be held in the competent committee, while on Friday the plenary will vote on the protocol.
The Tsipras-Mitsotakis clash in the House is a given, in the final "act" of the Prespa Agreement in the Greek Parliament. The Greek Prime Minister is expected to launch an attack to the leader of the ND, following the yesterdays publication of the newspaper Estia, which reported that Mr Mitsotakis has raised an isue of "separatist movements" and "Macedonian minority" in northern Greece. A claim that the main opposition party has not denied yet. It is noted that Mr. Mitsotakis spoke to the party's leading leaders, raising the issue of irredentism on behalf of North Macedonia on the Prespa Agreement.
Mitsotakis gives referendum character to the European election
At the same meeting, however, the leader of the ND launched a fierce attack on the government and the parliament speaker, in response to the statements by the six independent MPs that they would support the government's legislative initiatives, thus ensuring an absolute majority of 151 MPs in parliament. In particular, he spoke of "willing, political gypsies" referring to an "institutional drift". He even set the European election as a turning point, saying that the European election's ballot should "turn into a thunderous referendum on the political change and the future of the country", reiterating the demand for a snap election.
The government rules out the possibility of a snap election
"The fact that Mr Mitsotakis does not like the parliamentary majority that has been formed does not mean that he is allowed to offend the institutions and representatives of the Greek people", the government spokesman commented. At the same time, the government insists on ruling out any scenarios of early national elections, with the House Speaker stressing in a discussion with reporters that the government is working towards a national election in October. He added, however, that the results of the European election and the local election in May "are factors of a big picture that obviously everyone take into account and make their moves accordingly"./IBNA