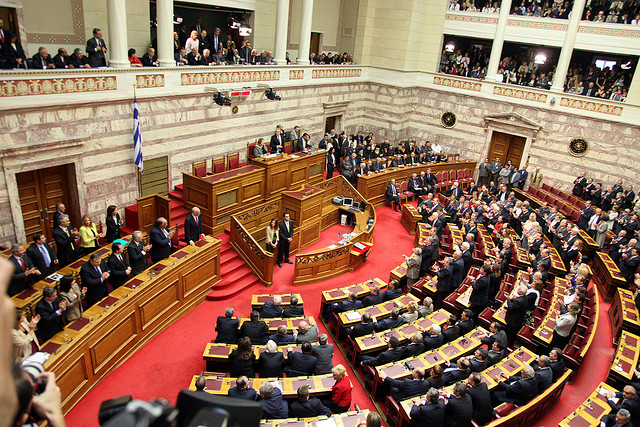 By Spiros Sideris – Athens
Article 2 of the new anti-racist bill which included a provision for the genocide against the Christian population of the Ottoman Empire (Pontic Greeks, Armenians and Asia Minor), was voted by the Greek Parliament.
For the article, which foresees the criminalization of racist and xenophobic attitudes manifested either by endorsement or by malicious denial and trivialization of the importance of the Holocaust and the Genocide recognized by international courts or the Greek Parliament, voted 54 MPs (ND, PASOK, DIMAR except Mrs. Mary Repoussi, who voted against), while 42 MPs voted against (SYRIZA AN.ELL., KKE and Independent MPs), while three chose to vote "present" (Gr. Psarianos, M. Androulakis and V. Polidoras).
Article 1 of the bill also passed (with 58 in favor, 10 against and 31 present), which lays down the conditions for the criminal evaluation of racism and xenophobia, as well as Article 3 (with 60 in favor, 10 against and This 29), which extends the punishment and penalties for offenses involving racism and xenophobia, including through the internet.