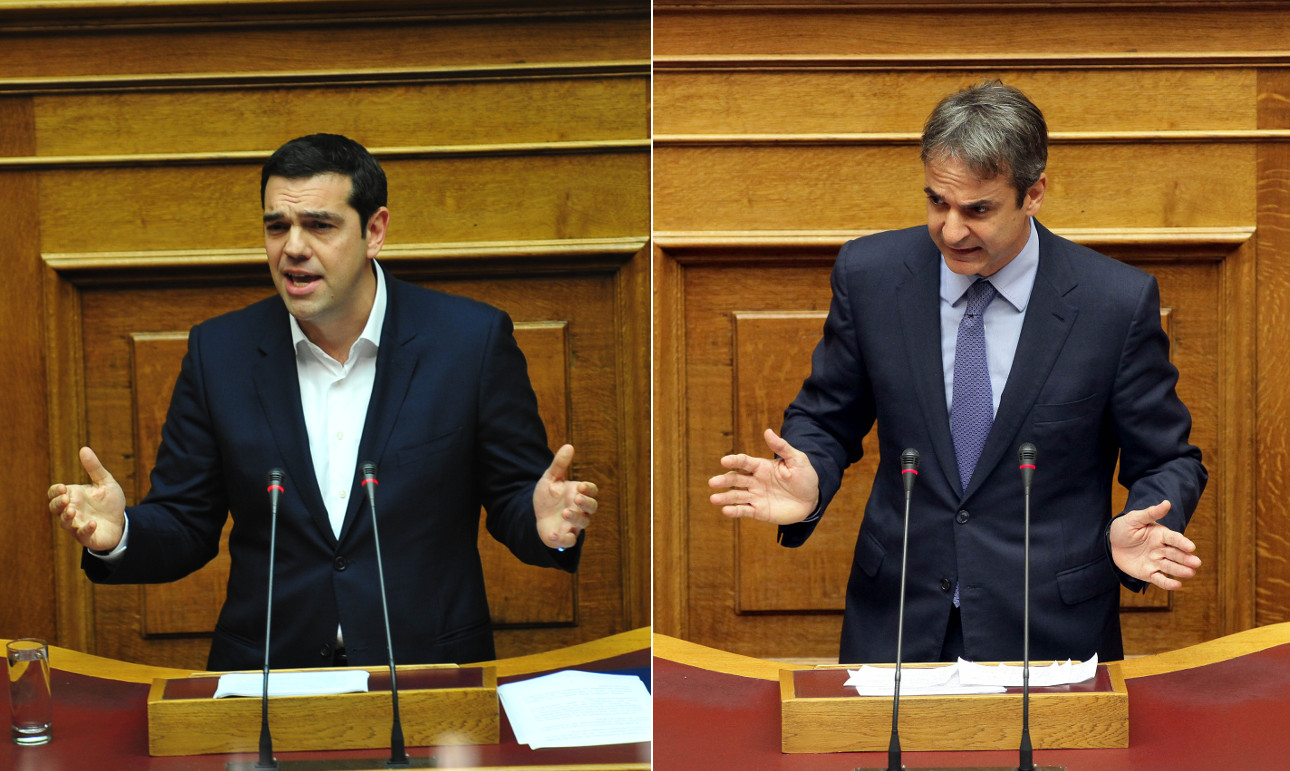 As was largely expected, Greece's main opposition New Democracy party filed a no-confidence motion on Thursday against the country's coalition SYRIZA-ANEL government, following the agreement Prime Minister Alexis struck to change the name of neighboring Former Yugoslav Republic of Macedonia (fYROM).
New Democracy leader Kyriacos Mitsotakis came down hard against the government, arguing that it lacks the political legitimacy to sanction the name-change agreement with Skopje, since junior coalition partner ANEL has rejected the deal which grants use of the term Macedonia to fYROM.
"I have an obligation before the Greek people to try to avert the mortgaging of our country's future with an agreement that is detrimental to our national interests," Mitsotakis told parliament.
For his part, the Prime Minister "welcomed" the motion, adding that "we will speak about everything and everyone. You won't get away from it."
New Democracy's motion is expected to prove unsuccessful, as ANEL leader Panos Kammenos has made clear he doesn't intend to withdraw his support to the government over the FYROM deal. However, the main opposition intends to escalate its attack against the government, accusing it of negotiating in secret with Skopje and ignoring the will of the Greek people.
The debate will continue on Friday and culminate in a vote on Saturday. Tsipras is expected to rubber-stamp the agreement with Skopje on Sunday, should his government survive the no-confidence motion, as expected.
The filing of the motion was made immediately after parliament had approved the latest batch of prior actions demanded by creditors. The party was keen not to disrupt efforts to clinch debt relief, which is a "national goal" for Greece.
A draft multi-bill contained all the remaining "prior actions" and reforms required to conclude the fourth review of the ongoing bailout. The approval of the bill paves the way for the conclusion of the 4th bailout review at a 21 June Eurogroup meeting, which is also expected to agree measures extending debt relief to Greece.
The fYROM name dispute, the government's handling of the economy and the repercussions of the no-confidence motion are the issues expected by analysts to dominate Greek politics in coming weeks./IBNA