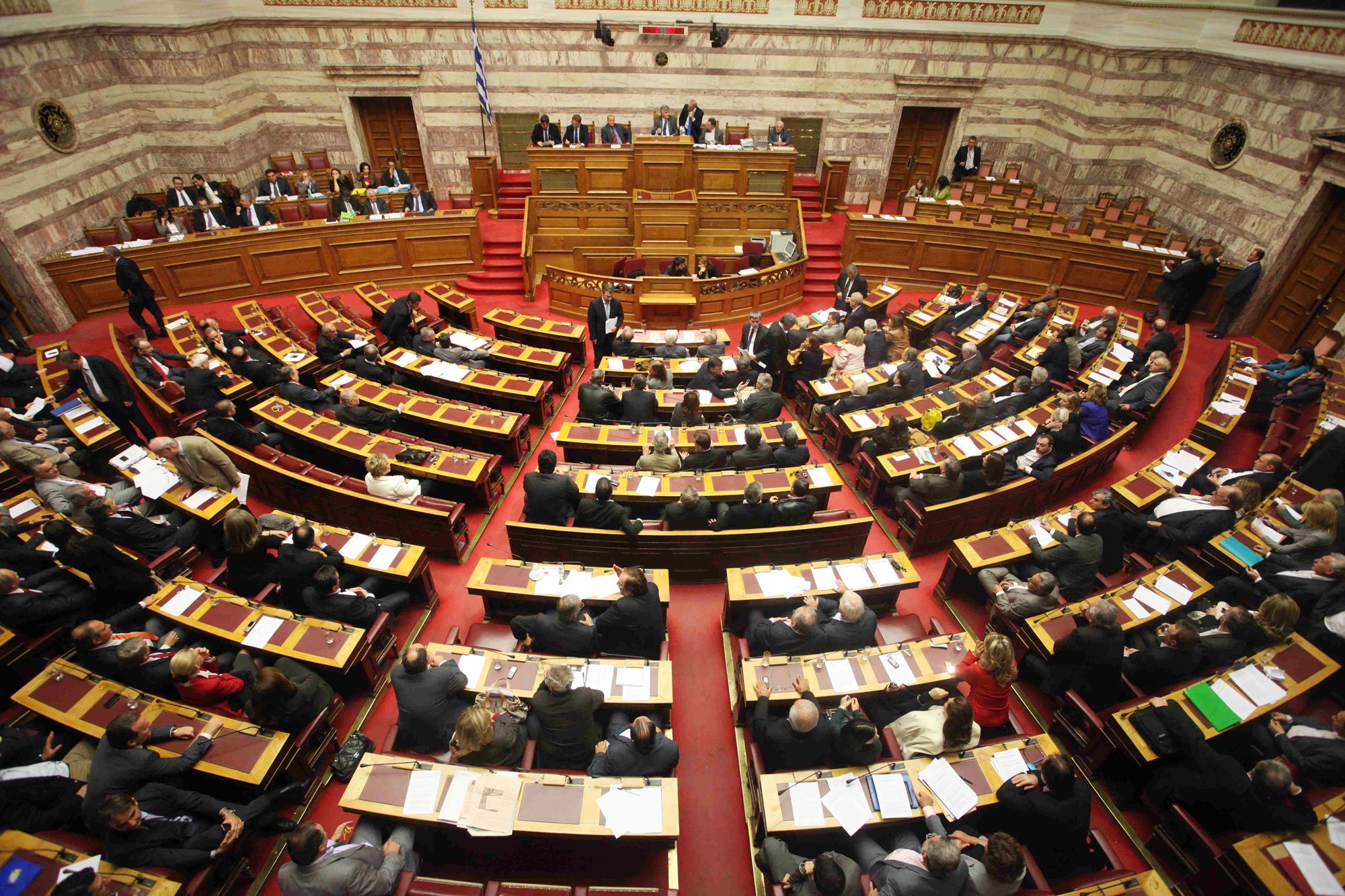 By Christos T. Panagopoulos –
The Plenary Session of the Greek Parliament votes on Tuesday the validity of the amendment concerning the suspension of state funding over political parties, which violate the Penal Code, according to daily "Naftemporiki".
The relevant amendment, which has been already made a part of the bill for the Renewable Energy Sources, provides that in case of prosecution of either the leadership or of one fifth of a party's members involved to a criminal organization or a terrorist activity, state funding will be inhibited after roll call vote in the Parliament. Moreover, the Parliament's decision must be approved by at least 151 votes.
Dimitris Papadimoulis, spokesman of the main opposition party, the Coalition of the Radical Left (SYRIZA), has informed the corps that all SYRIZA's MPs will cast a positive vote to the amendment. However, he noted that disagreed with the inclusion of the crime of terrorist activity (article 187a of the Penal Code) in the conditions of its application.
The same goes for the Independent Greeks Party, with its leader, Panos Kammenos, stating that if the relevant reference is not eliminated, then his party will abstain the vote by voting "present". They also claimed that in order to suspend state funding, a court's conviction should have preceded rather than a simple prosecution or a temporary detention.
The Greek Communist Party (KKE), via its parliamentary spokeswoman, Aleka Papariga, has already informed the corps that it will abstain the vote, by voting "present". "We do not want, on the other hand, to be accused of finding innocent the Golden Dawn, this is why we vote 'present'", Papariga said during the Parliament's session for the discussion of the Renewable Energy Sources bill.
Meanwhile, the neo-nazi party of the Golden Dawn, which has been recently characterized by the Greek judicial authorities as a criminal organization, submitted an objection of unconstitutionality to the relevant amendment on the suspension of state funding.
Source: Naftemporiki