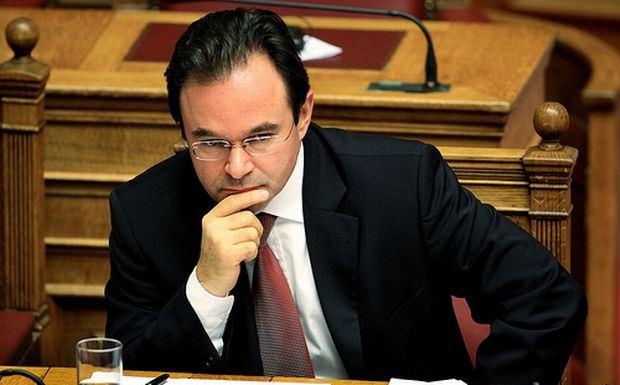 By Christos T. Panagopoulos
Political tensions are going to intensify this week between the governmental coalition (New Democracy – PASOK) and the leading Left opposition party (SYRIZA), as the Greek Parliament is to discuss on Monday the findings of the Preliminary Commission on the case of the Lagarde List.
At 23:00 the 300 deputies of the Parliament will decide, by secret vote, whether former Minister of Finance, Giorgos Papakonstantinou, will be prosecuted in trial, having already been charged with three crimes: distortion (art. 242 & 1-2-3 Penal Code) at felony level, dishonesty during service time (art. 256 Penal Code) at felony level and breach of duty (art. 259 Penal Code) at misdemeanour level.
Deputies from the oppositional parties of SYRIZA, Independent Greeks and the Extreme Right party of the "Golden Dawn", have already published separate reports about the case of the Lagarde List.
On Tuesday and on Wednesday the Parliament will also discuss the bill about the public administration's reforms, by which more than 12.500 public servants will be put on mobility status.
According to Greek media, this bill is mentioned as an important "crash test", by which the government's future will depend on. The bill has risen a lot of controversy between New Democracy and SYRIZA, with the latter accusing the governmental coalition of a "social slaughter".
Finally, on Friday, the Parliament will discuss SYRIZA's proposal about drafting a Committee of Inquiry for the case of the Greek Public Radio-Television (ERT).