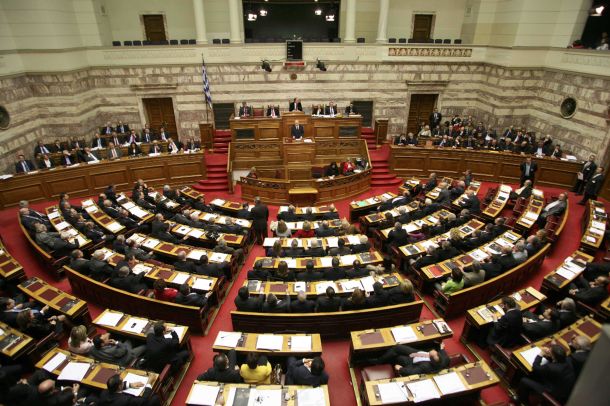 Athens, January 30, 2016/ Independent Balkan News Agency
By Marina Spyropoulou
Greek lawmakers approved on Friday evening a media bill amendment that opens the way to grant private television licenses via an international tender for first time in 25 years, amidst intense bickering between the government and opposition parties.
Under the law the new TV and radio independent regulator, the National Council for Radio and Television (NCRTV), will conduct a tender for broadcasting licenses for first time since the start of private television in Greece.
The government of Prime Minister Alexis Tsipras argued that the reform of broadcasting rights legislation aims to put order in a chaotic landscape that has allowed "media oligarchs" to operate with temporary licenses after the end of the state monopoly in 1989 without paying fees for the use of frequencies.
The ruling Radical Left has vowed to break the so- called "triangle of corruption" that rules Greece for decades, pointing towards members of a corrupt political system, bankers and owners of mass media who win lucrative state contracts, in particular in the construction sector.
The government stressed that the change will boost transparency in the media market and open up competition for the participation of new players.
The reform which is part of Greece's third bailout agreement with international lenders aims to generate revenues to cover fiscal gaps and to ensure the viability of private broadcasters to minimize their dependence on the banking system and under the table deals with politicians.
However, opposition parties have blasted the amendment as an attempt by the government to gain control of the media in the country by deciding on the license bids. The number of licenses to be allocated will be determined by the House plenary.
During a heated debate in the parliament cabinet ministers attacked critics of the reform, claiming that they are serving vested interests.