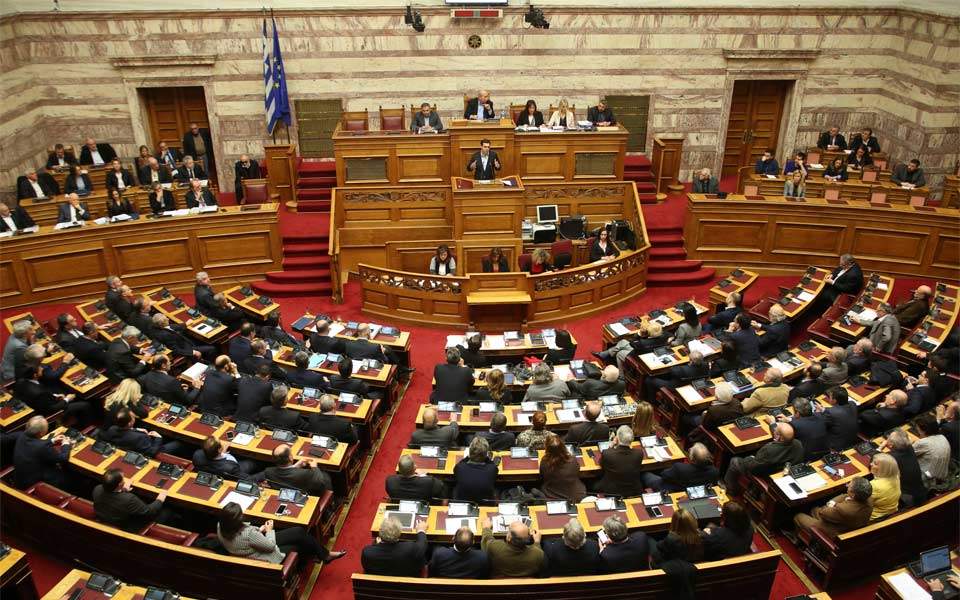 Greek Parliament approved a multi-bill including prior actions agreed with the country's international lenders in exchange for fresh bailout funds, as part of the ongoing adjustment program.
The draft legislation was approved by a majority of 154 lawmakers in the 300-seat Parliament. Along with the 153 MPs of the ruling SYRIZA-ANEL coalition, independent MP Theodora Megaloeconomou (previously an MP of the Union of Centrists Party) also voted in favor of the multi-bill. Mrs. Megaloeconomou is expected to join the ruling SYRIZA parliamentary group as a "cooperating" MP.
It is worth noting that SYRIZA MP for Crete, Yannis Micheloyannakis, voted against article 377 of the multi-bill containing the provisions concerning the casino market. The specific provisions drew much criticism from opposition parties as the ruling coalition was accused og providing tax breaks to newly licensed casinos while at the same time ordinary Greeks saw a host of taxes increase in recent years.
Earlier, thousands of people had rallied outside the parliament building to protest against the measures. Media reported that violent clashes broke out between police forces and protestors.
Defending the multi-bill in parliament on Monday, Prime Minister Alexis Tsipras said the conclusion of the third review that is expected this month signifies the "closure of a long and difficult cycle."
"Essentially the legislative aspect of the prior actions for the third review is being completed," he said, adding that "with the conclusion of the third review, we are one breath away from the end of the program and a definitive end to the memorandums."
Main opposition New Democracy party leader, Kyriacos Mitsotakis, strongly criticized the multi-bill introduced by the government on all fronts. The New Democracy leader especially focused on measures that will "heap more austerity on citizens" and will "in no way secure a clean exit from the bailout program".
Observers expect that the approval of the multi-bill will put the government on track for the conclusion of the bailout program, providing that a fourth and final review is also successfully concluded in the spring. The 22 January Eurogroup meeting is the first step in Athens' road map to exit the bailout. Bank's stress tests scheduled for February are also seen as a critical point, while the Tsipras administration subsequently hopes to begin talks on substantial debt relief./IBNA