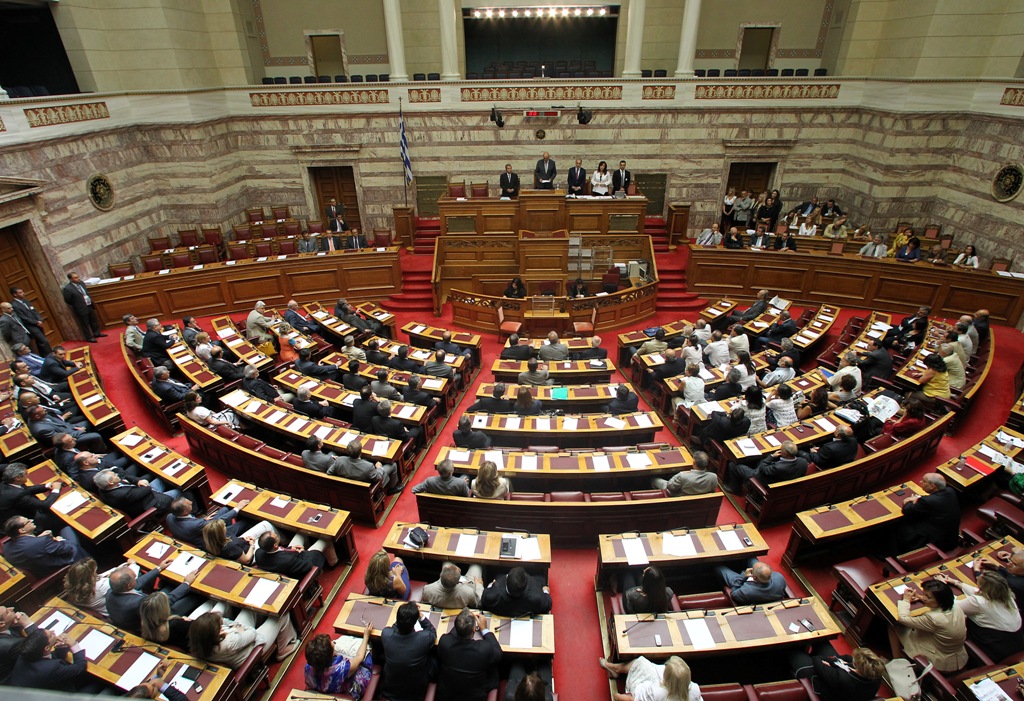 The multi-bill containing the latest austerity measures, reform obligations and countermeasures agreed with international creditors was approved late on Thursday night by the Greek parliament.
A total of 153 of the Syriza-ANEL coalition government MPs voted in favor of the multi-bill while 128 major and minor opposition party MPs voted against it. A total of 281 deputies out of the 300 in Greece's Parliament attended the debate and voted in the process, with all 19 absent MPs belonging to the opposition.
Golden Dawn did not participate in the vote. The party was expelled from the debate after one of the party's lawmakers reportedly pushed an ND MP during the debate.
The vast majority of deputies – 280 in total – approved articles 70 and 71 which provide a reduction of VAT from 24 percent to 13 percent for agricultural supplies and the abolition of tax breaks for MPs.
Earlier, Prime Minister Alexis Tsipras and main opposition New Democracy party leader, Kyriacos Mitsotakis, heavily criticized each other in their speeches to the House.
The PM defended the measures being introduced as tough but necessary in order to exit the crisis and reach a deal on debt relief. He called Mitsotakis a "false prophet" and made clear that elections will not be held early while adding that if Greece isn't given a concrete roadmap on debt relief then it will not implement the measures it has agreed to.
"You support the most extreme circles among our lenders. You went to Berlin and instead of wearing the shirt of the national team, you wore the shirt of the IMF," Tsipras told Mitsotakis. eplying to earlier criticism from Mitsotakis, he said ND's leader had presented the same tired arguments and had "thrown away an opportunity to change narrative".
In his speech to Parliament, Mitsotakis accused the government of orchestrating "the biggest political fraud the country has ever known." He called on Tsipras and his government to quit after approving the measures. "Let the people decide with their vote who can lead the country out of the crisis and how," he said, effectively reiterating his call for early elections.
"The country is being turned into an austerity colony without end," he said, adding that this "nightmare is the result of Mr Tsipras' and Mr. Kammenos' decisions" and "Greece would have been a normal Eurozone country today if its path had not been interrupted" by the January 2015 election.
The government now hopes that a Eurogroup meeting scheduled for 22 May will approve the conclusion of the 2nd review of the bailout program and the disbursement of approximately 7 billion euros in bailout loans to Athens. Furthermore, Athens hopes that the IMF and its international creditors will soon reach a deal on the debt relief measures that will be extended to Greece./ΙΒΝΑ