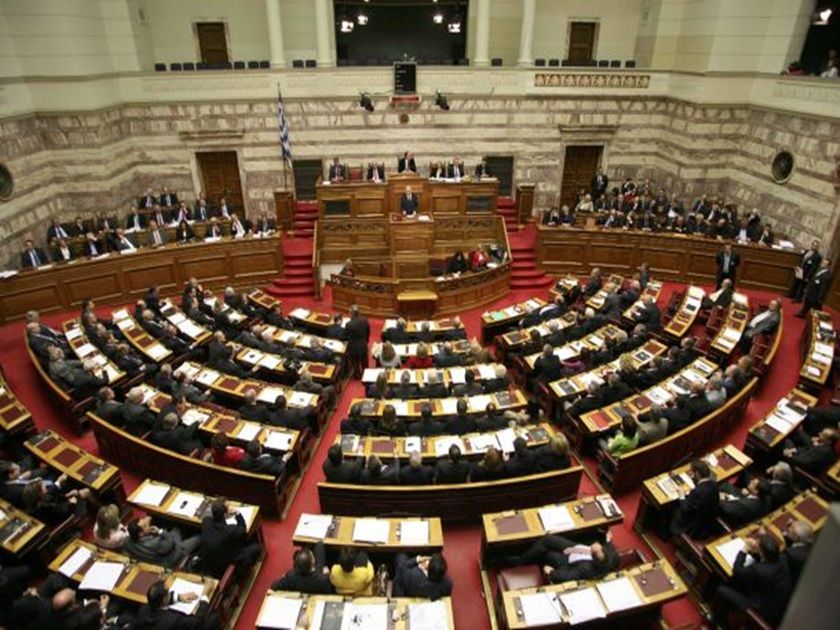 By Lefteris Yallouros – Athens
An omnibus bill paving the way for the disbursement of the next tranche of Greece's rescue loan (amounting to EUR 1 bn) was passed in Parliament Wednesday.
The summer session of the House voted in favor of the bill with 50 votes over 47.
The bill met strong opposition and the government had to make changes to a number of articles in order to see it through.
One of the most contentious changes approved was the merger of a number of auxiliary pension funds. Members of the armed forces, who are among those affected, protested in central Athens Wednesday.
Furthermore, the bill requires that tax evaders will have their tax registration number suspended or withdrawn.
The legislation also calls for the evaluation of civil servants and wider public sector employees, as well as the recruitment of 400 tax collectors with university education.
The bill also includes the creation of a committee that will examine the assets declared by ministers, lawmakers and other political figures in their yearly income disclosure forms.
Finance Minister Gikas Hardouvelis told the House the bill intended to set up a national development plan as well as move from an internal consumption-based economy to an external demand-based one and the production of internationally traded goods and services.
The way to deal with long standing economic stagnation, Hardouvelis noted, is not only through the strengthening of domestic demand, especially when public debt is really high. "The main tool to curb recessionary pressures is not policies aimed at boosting consumption; it is structural reforms and public investments," he noted.
Referring to the omnibus bill provisions, Hardouvelis noted that they are mainly structural ones and help build the relations between the state and the market or are aimed at improving basic state functions.
Also speaking in Parliament Wednesday, main opposition SYRIZA leader Alexis Tsipras heavily criticized the bill saying the government was bending over backwards to help bankrupt media moguls survive. He also voiced strong disagreement with the provisions of the omnibus bill, stressing that the government is toying with a host of social groups and lying to the people.
Eventually SYRIZA did back some elements of the legislation such as a provision to allow small businesses with a turnover of less than EUR 10,000 to be exempted from value-added tax. About 400,000 businesses are expected to benefit from the amendment, according to the Greek Finance minister.