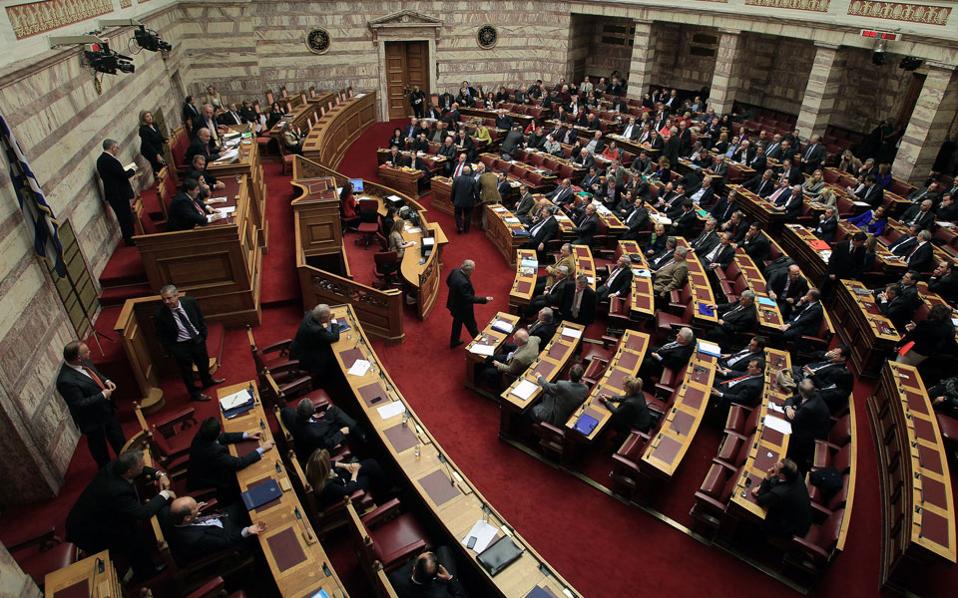 Athens, July 15, 2015/ Independent Balkan News Agency
By Zacharias Petrou
Greek parliament approved the 'prior actions' demanded by creditors before a third bailout for the country can be agreed with the Eurozone.
Of the 300 MPs a total of 228 voted in favor of the bailout agreement and its prior actions. A total of 64 MPs voted against the measures. Six MPs abstained.
All of Syriza's "Left Platform" MPs, including leader P. Lafazanis, voted against the bailout deal. Overall, 40 Syriza MPs did not back the government. The government was backed by 123 MPs (with 109 belonging to Syriza). Alexis Tsipras will now stay in power with the votes of the opposition.
Syriza's coalition partner ANEL voted "Yes" to the bailout. Opposition parties New Democracy, To Potami and Pasok backed the agreement too.
Former Finance Minister Y. Varoufakis and parliament speaker Z. Constantopoulou were amongst those who rejected the deal.
In a defiant speech earlier, Prime Minister Alexis Tsipras said he was "proud of the difficult and honest struggle we put up in the last five months".
Tsipras said he will not "move away from my responsibility" or do anyone the favor of quitting. The PM said he has a tough agreement to implement, however, this would be better than disorderly default or voluntary Grexit.
The message was: We don't believe in the effectiveness of these measures but we will do our best to reform and put the country back on track against neo-liberalism.
Tsipras now faces an uphill battle to enforce the deal reached with creditors without the backing of a sizeable number of his party. He is now expected to carry out a cabinet reshuffle within the week replacing the ministers that didn't back the bailout such as P. Lafazanis (Energy), D. Stratoulis (Social Security), N. Valavani (Finance) and more.