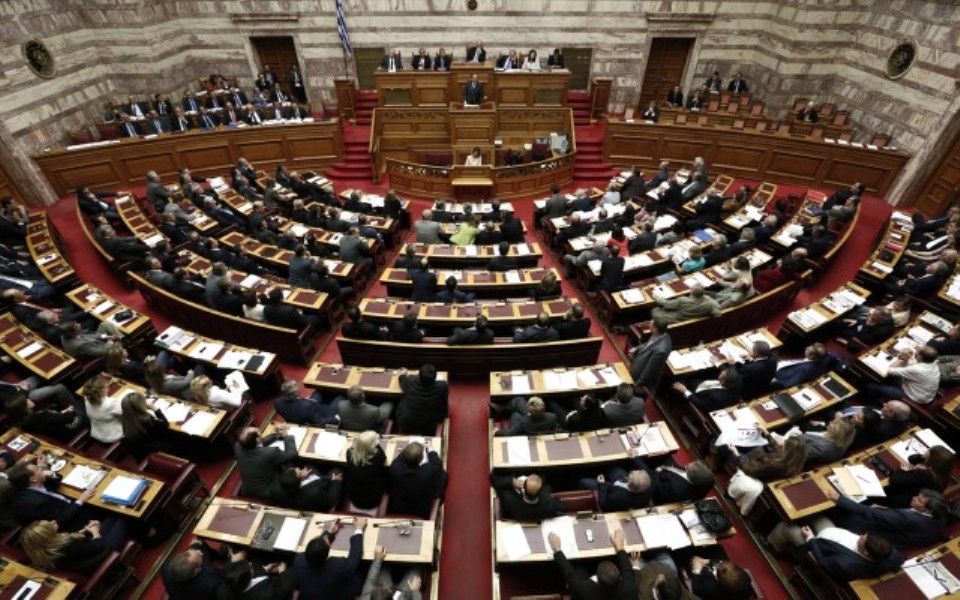 The 2020 State Budget was ratified in parliament in the early hours of Thursday, by 158 MPs of the ruling New Democracy majority, following a five-day debate in the House.
The approval of the State Budget is traditionally seen as a vote of confidence in the government of the day.
In total, 297 deputies from the 300-member House took part in the vote, with 139 voting against the Mitsotakis administration's budgetary plans.
Most notably, 250 MPs from the New Democracy, SYRIZA and Greek Solution parties voted in favor of the Defense Ministry's budget, amid rising tensions in the eastern Mediterranean with neighboring Turkey.
During the parliamentary debate on Wednesday evening, Prime Minister Kyriacos Mitsotakis and main opposition SYRIZA party leader Alexis Tsipras clashed over the provisions and projections of the Budget.
In contrast, political party leaders were united in their condemnation of what Athens sees as provocative actions by neighboring Turkey in recent weeks and the recent signing of an MoU between Turkey and Libya on the delimitation of maritime jurisdictions in the Mediterranean, which Greek MPs said is "invalid and illegal".
The PM announced a set of relief measures to be adopted in 2020. These include the gradual reduction of the so-called solidarity tax as of 2020, lower corporate and property transfer taxes and an additional reduction of the ENFIA property tax of 8 percent on top of the current target of 30 percent.
"I had made a commitment to the Greek people on three main priorities. I will reduce taxes, I will create many and well-paid jobs and I will restore a sense of security," Mitsotakis told the House.
On his part, SYRIZA leader Alexis Tsipras fiercely criticized the 2020 Budget, arguing that it is unfair and deceptive. Former premier Tsipras said the government is "increasing inequalities instead of reducing them", adding that its provisions are "misguided"./ibna