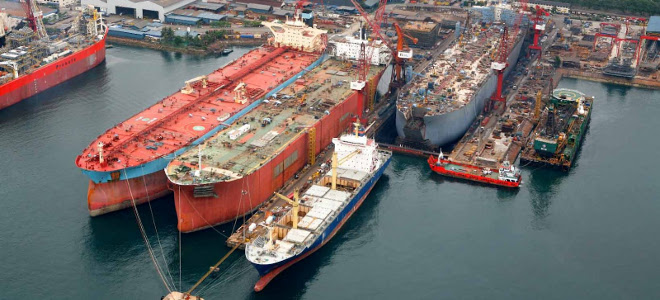 By Spiros Sideris – Athens
The trend that wants the greek-owned fleet being concentrated in less "hands" continues, the same way its overall growth continues, despite the economic crisis and the crisis that hit the global shipping industry in recent years. According to an annual survey of company Petrofin Research, despite the fact that in 2014 the number of greek shipping companies continued to drop, the greek-owned fleet continued to grow, both in number of ships and size.
In particular, this year the number of companies continued to decline and reached 668 companies, 22 fewer than last year, confirming the downward trend of recent years.
Nevertheless, the greek-owned fleet recorded significant growth during the last 12 months. Therefore, today, the Greek owners together control 4,707 ships with a total capacity of 303.5 million tons dwt. This represents an impressive increase over last year, as this year were added 134 new ships, increasing total capacity by 8%, or 22 million tons dwt. This led to a further rise in the average capacity per ship, which this year stands at 64,500 tons dwt, compared to 52,100 tons dwt in 2010, amid the global economic crisis.
Equally important is the fact that the average fleet age of the greek shipping companies dropped this year to 13.2 years, compared to 14 in 2013 and 14.7 in 2012, indicative of the great emphasis the Greek owners place in newer ships, mainly newfangled. These vessels offer significant technological advantages, mainly towards the reduction of fuel consumption, which translates to lower operating costs.
Therefore, as shown by the data on the evolution of the greek fleet, it is clear that the companies that are still in the market continue to grow, controlling anincreasing fleet of ships each. In short, the industry is on a concentration track, as large companies are getting bigger. Today, there are recorded companies, which control 63 ships of a total capacity of more than 1 million tons dwt, compared to 60 companies in 2012. Similarly, companies with a fleet of at least 25 ships each have increased to 40 (from 35 in 2013), controlling 55% of the greek-owned fleet based on tonnage.