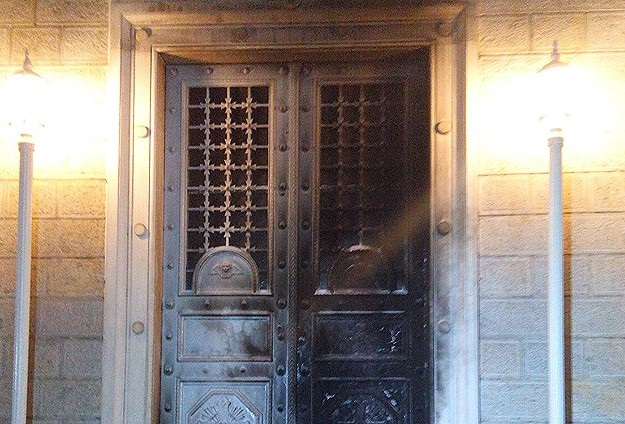 Ankara, June 10, 2015/ Independent Balkan News Agency
The perpetrator is mentally ill
By Manolis Kostidis
The Greek Orthodox church of the Holy Trinity in Kadikoy of Istanbul was under attack by a man who entered the courtyard of the temple holding flammable materials and tried to set fire to the church, shouting "now I terminated Christianity and Judaism". The intervention of the police was immediate and arrested the man.
The outer door of the temple was damaged as it caught fire, with passersby rushing to put it out.
The perpetrator Muhammet Şimdi was reportedly hospitalized in a psychiatric clinic and during interrogation by the police he said he decided to set fire to the temple after seeing Jesus in his sleep!
The mayor of Kadikoy, Aykut Nuhoglu, condemned the attack.