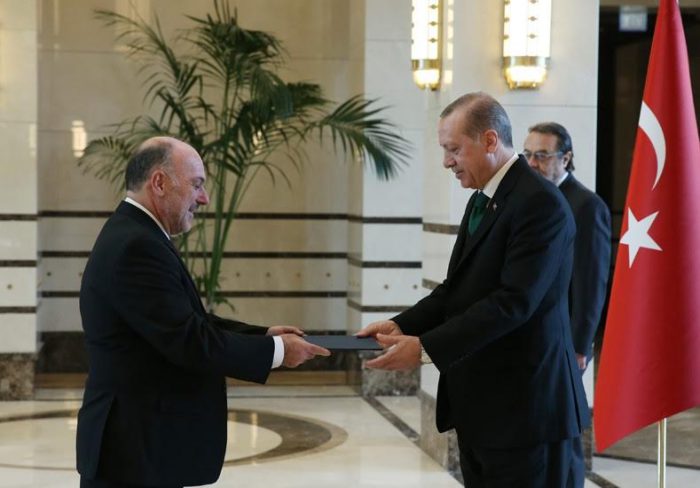 Greece's new ambassador in Ankara is Petros Mavroidis who presented  his credentials to Turkey's  president, Recep Tayyip Erdogan. The ceremony was held at Bestepe Presidential Palace.
Mavroidis was born in Piraeus, Greece in 1954. He has a degree in political science from the University of Brussels, and a Masters in International law and European History. He started his diplomatic career in 1981, serving in various posts around the world.
He was appointed ambassador to Pakistan in December 2007, presenting his credentials to President Pervez Musharraf. During his tenure in Pakistan, he also served as the spokesperson for the European Union. He held the post as Ambassador of Greece to Pakistan from 2007 to 2014.
Petros Mavroidis was the Political Affairs Director of the Ministry of Foreign Affairs of Greece…/
IBNA