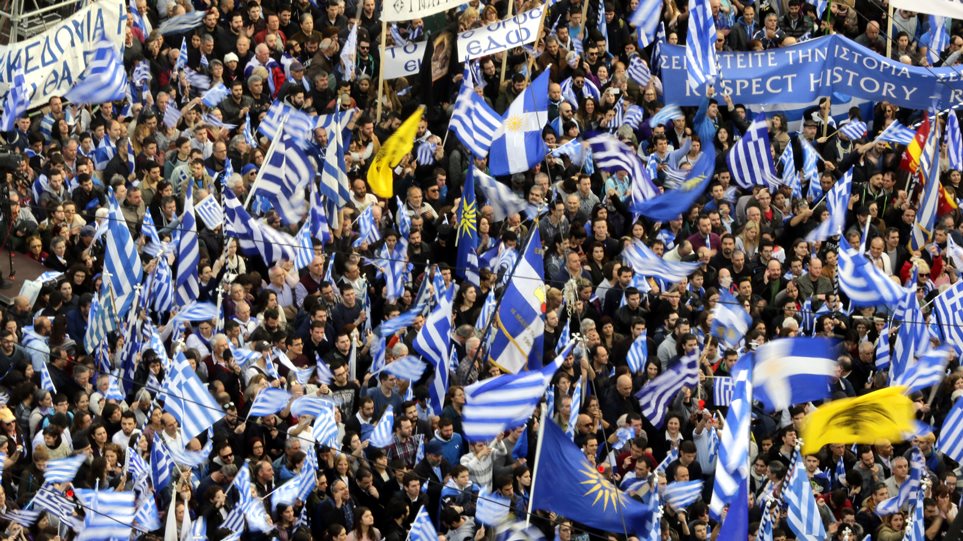 Moderate to small (crowd wise) were the protests that took place in 24 cities across Greece, participants of which are against the way negotiations on the name dispute with fYROMacedonia go, opposing use of the term "Macedonia" in the compound name negotiated by the Greek leadership with the fYROMacedonian one.
For example, in Pella, which is considered the birthplace of Alexander the Great, and where, for obvious reasons organisers wanted a big crowd, only some 3000 protesters showed up when the population of Pella is about 2400 people.
Among those who attend the mobilisations were ND MPs, elected in the wider area of Macedonia, local authorities, local church representatives, etc.
The main slogans chanted were "Macedonia is Greek, Macedonia is Greece" and "No, to selling Macedonia off. This way, protesters opposed talks between the two governments as well as the new name which will include the term "Macedonia".
At the beginning of 2018, in January, a similar rally took place in Thessaloniki while another one was organised in February, in Athens… / IBNA