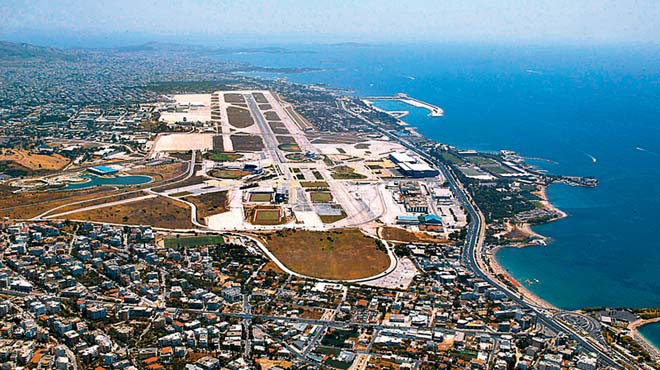 Athens, September 22, 2016/Independent Balkan News Agency
By Zacharias Petrou
Greek parliament ratified a concession deal for the former Athens International airport plot at Elliniko to a real estate consortium which was stalled for a number of years.
The Syriza – ANEL government came under pressure from the country's international creditors to finalize the agreement and have it ratified in parliament as part of prerequisites for the release of more bailout funds.
Syriza MPs reluctantly voted in favor of the deal following a heated debate in parliament on Wednesday, 22 months after the first agreement between the consortium led by Lamda Development and the State was signed.
New Democracy, PASOK, To Potami and Enosi Kentroon parties also approved the bill ratifying the concession agreement. The Communist Party (KKE) and neo-Nazi Golden Dawn voted against the bill.
Finance Minister Euclid Tsakalotos said the agreement constituted a "compromise" for the government while Culture Minister Aristides Baltas said it was "a defeat" on the party's "democratic road to socialism".
The vice president of main opposition New Democracy, Adonis Georgiadis, slammed the government for initially opposing the privatization of Elliniko, pointing out that the deal was sealed by the Samaras administration. Similarly, Potami and PASOK MPs also attacked Syriza for what they dubbed an embarrassing U-Turn.
According to State Minister Alekos Flabouraris – who defended the ratification of the agreement by the ruling majority – the project will boost the economy significantly.
The deal with the Lamda-led consortium for Elliniko – a 6.2-square-kilometer site – is worth 915 million euros. The consortium will implement an investment plan of 4.59 billion euros, bringing the total investment to over 5.5 billion euros over a 15 year period.
A recent study by the Foundation for Economic and Industrial Research (IOBE) foresees the large-scale development creating approximately 90,000 jobs both directly and indirectly.
According to IOBE, the project concerns possibly the most important property for development in the Mediterranean and will lead to a 1.2 percent increase in Greece's GDP as a result of growing investment demand and private consumption.