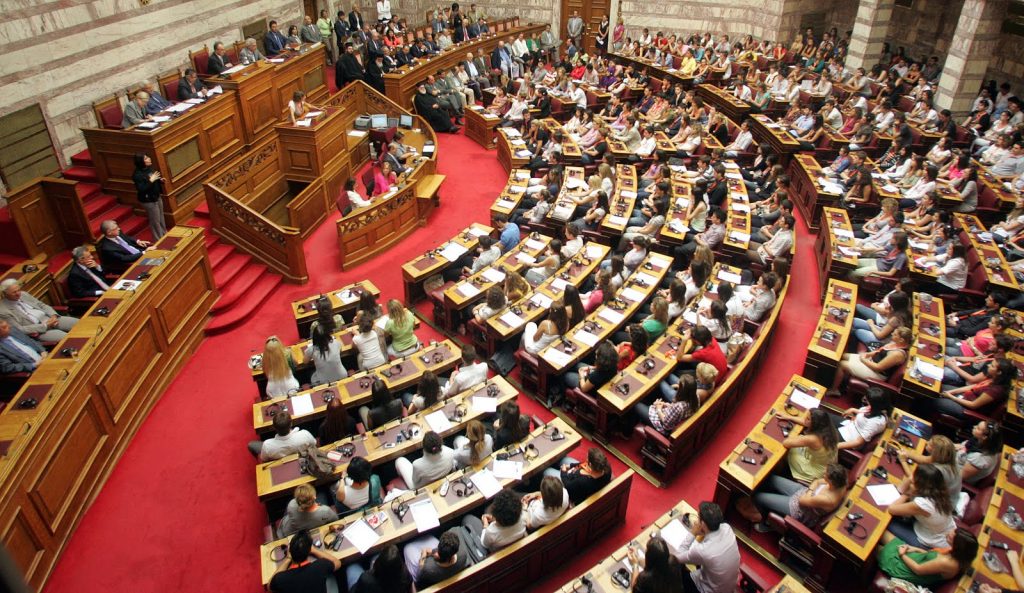 Greek Members of Parlianent (MPs) began discussing the 2020 State Budget over the weekend, which – among other provisions – forecasts 2.8 percent GDP growth next year and a primary surplus of 3.56 percent of GDP.
The debate in the House will culminate in a vote on Wednesday night, with Prime Minister Kyriacos Mitsotakis and main opposition SYRIZA party leader also scheduled to address deputies before MPs cast their votes.
The State Budget, which provides for tax cuts worth 1.2 billion euros in 2020, was strongly criticized by opposition parties during the first two days of parliamentary debate on the government's plans.
The opposition primarily focused its criticism on provisions favoring business and better-off Greeks; primary surplus forecasts were also seen as overly optimistic, while tax cuts were described as modest for the poorest citizens.
More specifically, SYRIZA MP Euclid Tsakalotos – a former Finance Minister – said the Mitsotakis administration has lowered the unpopular ENFIA property tax by "a mere 63 million euros", when the previous SYRIZA government cut the levy by as much as 260 million euros. Tsakalotos argued that government officials should "not be celebrating" such a measly measure.
SYRIZA deputy Nikos Pappas slammed the government for "abolishing the 13th pension", maintaining solidarity tax and "cutting the social dividend" adopted by the SYRIZA government in recent years. He went on to attack PM Mitsotakis for failing to seek a reduction of Greece's 3.5 percent primary surplus target.
On behalf of ruling New Democracy, MP Noni Dounia argued that the "government's first budget puts citizens and their needs at the epicenter, adopting policies that support social cohesion".
Another New Democracy deputy, Lazaros Tsavdaridis, said budgetary plans were "realistic", managing to both maintain primary surplus targets agreed with international creditors and further slash taxes with a view to boosting the economy.
The Movement for Change (KINAL) party took aim at both New Democracy and SYRIZA. MP Vasilis Kegeroglou demanded that Prime Minister Mitsotakis uproots the policies imposed by Alexis Tsipras's government, while accusing the premier of maintaining the core of SYRIZA-adopted policies./ibna