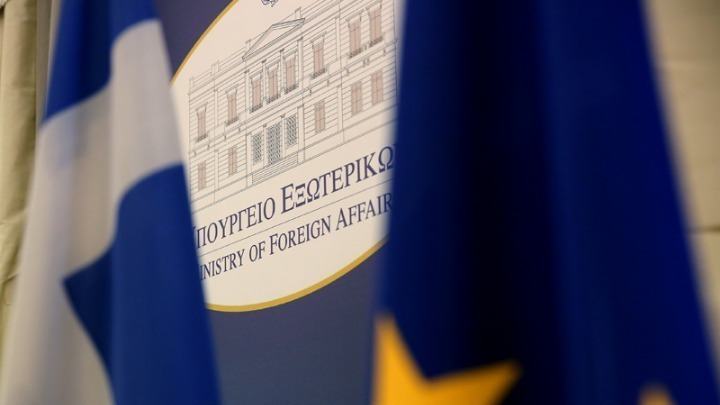 The Greek Ministry of Foreign Affairs issued a statement decrying today's declarations by the Turkish leadership, thus further increasing the tension that arose, following the signing of the Memorandum of Understanding between Turkey and Libya.
The Greek Ministry states:
We denounce today's statements by the Turkish leadership.
The usual suspect of violating international law in the region insists on not comprehending that illegality does not produce justice.
Turkey's ongoing unlawful activity, sometimes in the form of threats and other times through violations of international law, unfortunately not only confirms this status but also undermines the stability and interests of all peoples in the wider region.
In addition, it constitutes proof of the utter contempt for the principles of good neighborliness, a cornerstone of the peaceful coexistence of states and a fundamental condition of its European perspective.
It is regrettable that the Turkish President chose to turn a project of peaceful co-operation into a show of war rhetoric and disrespect towards international legitimacy.
The departure of the Deputy Minister of Environment and Energy, Dimitris Oikonomou, from the event was a natural consequence and a way to condemn in practice these statements.
We hope that the Turkish leadership understands that respect for international legitimacy is not its discretion, but instead it comprises one of its ultimate obligations. /ibna