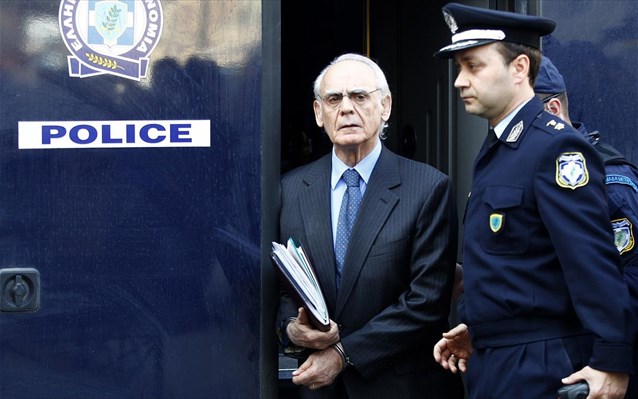 By Christos T. Panagopoulos –
Judges of the Three-Membered Court of Appeal for Felonies found former Minister of PASOK, Akis Tsohatzopoulos, for the crime of money laundering which came from passive corruption, causing damage to the Greek State.
According to Greek Media, the court found guilty in total 15 more individuals, who were involved in this case.
They are: Vicky Stamatis (Tsohatzopoulos's wife), Gudrun Moldenhauer, Areti Tsohatzopoulos (his daughter), Panagiotis Stamatis, Efrosyni Lambropoulos, Asterios Economides, Giorgos Sahpatzides, Yannis Sbokos, Talita Tsekoura, Oratios Melas, Konstantinos Antoniades, Nicos Georgoulakis, Giorgos Konstantatos, Nicos Karatzas and Fotis Arvanitis.
Pantelis Zahariades and Spyros Hatzinikolaou were found innocent.
The announcement of the sentences will be issued probably tomorrow, as today the trial will continue with the advocates of the defendants' orations, who are expected to seek mitigating elements for their clients.