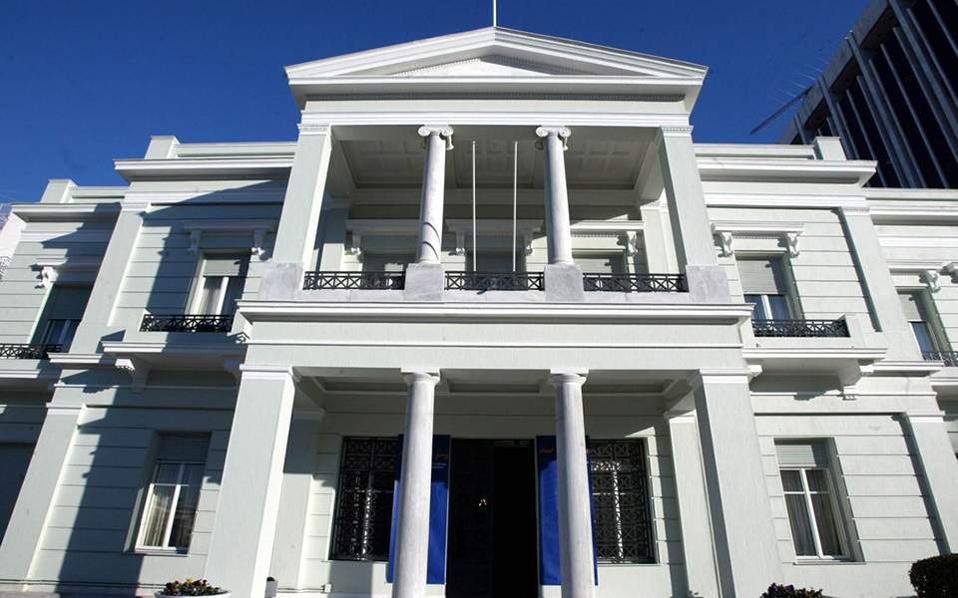 Greece's Minstry of Foreign Affairs made strong remarks as a response to the statements made earlier today by the spokeswoman of the Russian Foreign Ministry on the expulsion of the two Russian diplomats from Greece who, allegedly, have been negatively involved in the Prespa Agreement.
The statement of the Greek Foreign Ministry 
"Today's statements by the representative of the Russian Foreign Ministry are a sign of disrespect for a third country, as well as lack of understanding of the modern world in which states, regardless of their size, have autonomy and can exercise an independent, multi-dimensional and democratic foreign policy.
Such negative logic also prompted the four Russian citizens to take the actions that led to their expulsion or the ban on entering Greece. The evidence, on the basis of which Greece acted, was presented to the Russian authorities in a timely manner. In addition, the Russian authorities themselves have a very good knowledge of what their people are doing.
Greece has sought to separate the actions of these people from the official Russian Foreign policy. But with today's statement, the Russian Foreign Ministry spokesperson adopts and shows that she wants to legitimise these illegal actions.
The constant disrespect for Greece must stop. Nobody is entitled or can intervene in the internal affairs.
Finally, unsubstantiated allegations that this decision was taken under pressure from third parties are unworthy of comment and show a culture of people who do not understand the principles and values ​​of the Greek Foreign policy."
Earlier, Russian Foreign Ministry spokeswoman Maria Zaharova noted that actions such as the expulsion of Russian diplomats from Greece, cannot but have consequences, stressing that the bilateral relations between Athens and Moscow are thus being stained.
"Such actions are not without consequences, they do not go away without leaving a trace behind", the spokesman underlined, pointing out that Athens got carried away by a dirty provocation against Moscow…. / IBNA