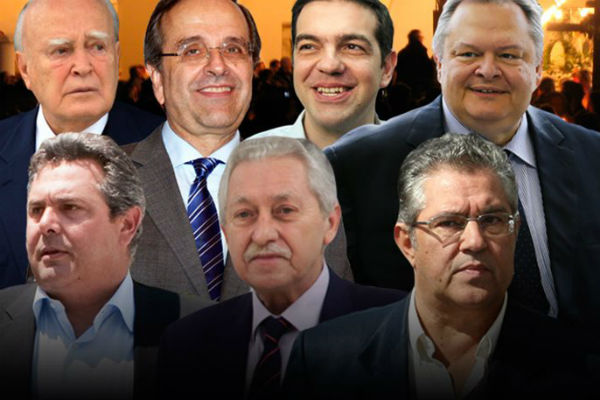 By Lefteris Yallouros – Athens
Following a 5.70 percent drop on Tuesday, the Greek stock market took another tumble on Wednesday, sliding down a further 6.25 percent to 888 points.
Meanwhile, bond yields soared to 7.85 percent, up more than 80 basis points. Such levels were unseen since May 2012. "At this level the market is closed for Greece," ING senior rate strategist Alessandro Giansanti told Reuters.
These developments are seen by analysts as a clear rejection on behalf of investors of Greece's initiative to exit the EU and IMF – sponsored bailout deal early. "Investors are worried Greece cannot survive alone" Giansanti also stated. Investors also fear political uncertainty as the government faces the prospect of losing the presidential vote in February which would lead to an early general election.
The government and opposition parties must agree on a plan to renegotiate Greece's debt and on a specific, coherent program for economic growth that will soon lead the country out of the crisis, the Association of Members of the Athens Exchanges (SMEXA) said in a statement.
"(Markets) if they see good conditions, they buy and they invest. If they see adverse conditions or if they start doubting, because of any uncertainty (political, economic), they sell. Ignorance of how markets operate is disastrous for the country, as has been proven in the recent past," SMEXA added.
Prime Minsiter Antonis Samaras ruled out a snap election and said the country would go to a vote in 2016 at the end of the four year term. The PM suggested main opposition SYRIZA was to blame for investors' growing skepticism about Greece. "Greece will keep improving from now on and that scares them, they want to prevent it" he told ministers in a cabinet meeting.
"Everyone has to understand that whatever we do here in Greece is immediately magnified, exported and can work in the country's favor or against it" deputy PM Evangelos Venizelos said.
Main opposition party leader Alexis Tsipras reacted by telling SYRIZA cadres that recent developments are increasingly proving that the government needs to go and that elections should be called immediately. Tsipras personally blamed the PM for polarizing the political scene while destabilizing the country and applying catastrophic policies that have failed dramatically to end the ongoing economic crisis.
Finally, Eurozone officials told Reuters on Wednesday that Greece seemed to be having second thoughts about a return to purely market funding after the two day sell-off at the Athens Stock Exchange.