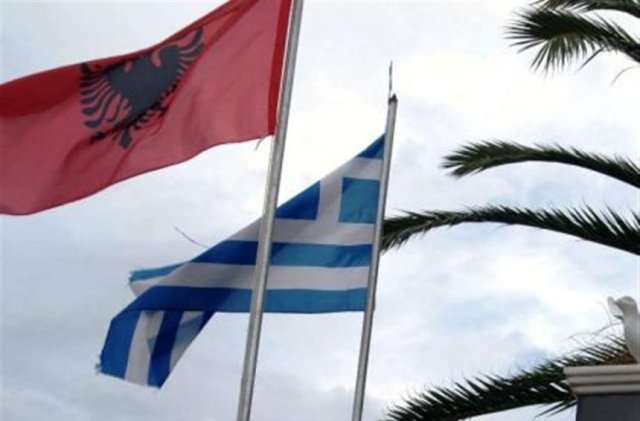 Tirana, 29 January 2016/Independent Balkan News Agency
By Edison Kurani
In spite of the economic and financial obstacles, Greek investments have seen a growth in the recent years in Albania. The index of the economic relations between Albania and Greece has been presented in Tirana. This index sums up cooperation between Greek entrepreneurs with Albanian ones and the potential for the growth of investments.
This is the first systematic registration and presentation of the Greek businesses in Albania which are active in a wide range of sectors such as the banking sector, telecommunications, information technology, trade, industry, health, education, construction, building materials, services, franchise companies etc.
For the Greek ambassador to Albania, Leonidas Rokanas, economic relations have seen a positive growth.
"Relations between the two countries are flourishing and investments are doubling. From 2012 until 2014, businesses which have arrived to Albania since I entered office as ambassador, have registered a growing number by also increasing the overall number of activities. This is encouraging, in spite of temporary problems that we are facing", Mr. Rokanas says.
The head of the Greek diplomacy expresses his readiness "to advance our relations, as the economies of both countries need to grow and the citizen is the one who will benefit".
Leonidas Rokanas is optimistic about Albania's economic development, which according to him, will bring the country closer to the European Union.
Albanian deputy PM, Niko Peleshi, stops on the statistics which according to him talk about the cooperation between the two countries. Peleshi hails "the significant role that Greek investments play in Albania".
"If the stock of direct foreign investments in Albania was 4,5 billion euros at the end of 2014, Greek was the biggest investor with 1,2 billion euros, or 26% of the total. Thus, Greek businesses have had more faith than other investors in our country", Mr. Peleshi says.
As far as commercial exchanges are concerned, Greece ranks second with 400 million euros a year.
Secretary General for International Economic Relations of the Greek Ministry of Foreign Affairs, Giorgos Tsipras, Giorgos Tsipras, says that the good economic relations are one of the basic criteria for a harmonious cohabitation in the Balkan.
"Greece's interest for the Balkan has been manifested years ago. Today, Greece is able to refresh this investment for the region and for Albania too. In the framework of our multilateral economic cooperation, we believe that the constant improvement of our political and economic relations is clearly in the best interest of both countries", Giorgos Tsipras says.
Tsipras says that the Greek government is expecting and aiming "for a close economic cooperation, especially in the framework of the European progress of Albania, for which Greece has given a constant support".
Official figures indicate that around 600 Greek enterprises exert their activity in Albania, contributing in the development of the Albanian economy.
According to official data of the Central Bank of Albania, Greek investments in Albania already constitute more than ¼ of the total stock of foreign direct investment in the country.
Greece, with a total invested capital of €1.169,41 million, is by far the first investor in Albania supporting significantly the Albanian economy and society in terms of development, tax revenues, employment, transfer of know-how, education and prosperity. /ibna