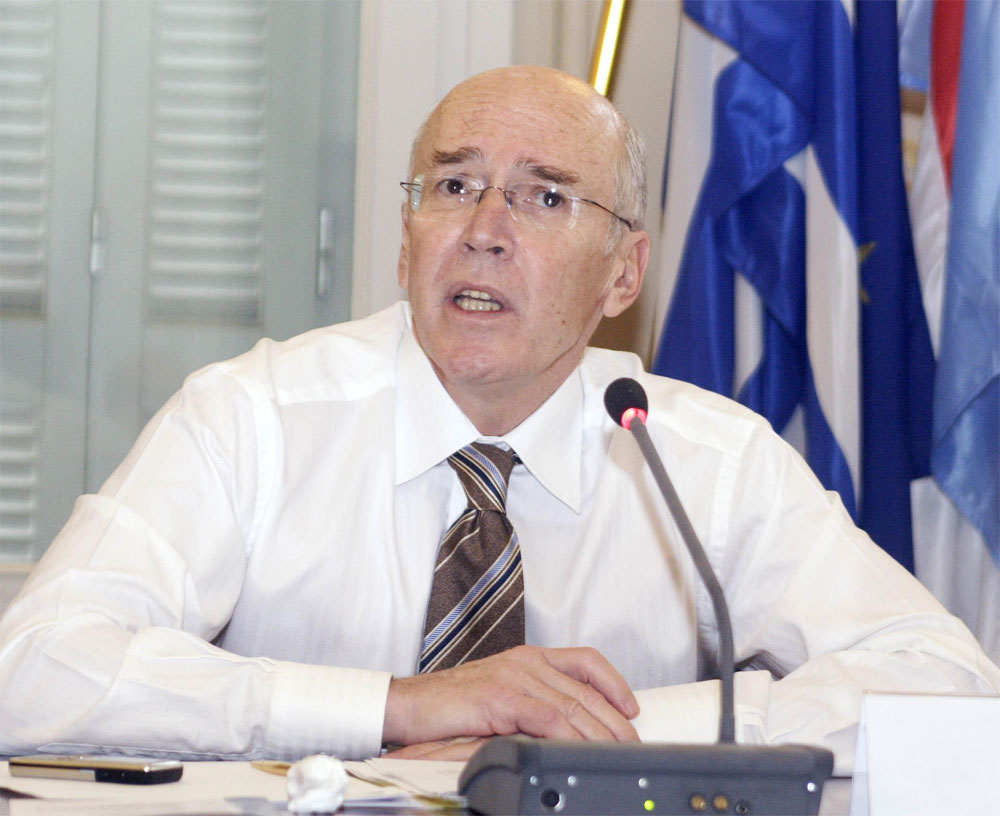 By Lefteris Yallouros – Athens
Panagiotis Roumeliotis, former representative of Greece to the International Monetary Fund, says the IMF is in a disadvantageous position as its forecasts for Greece have fallen way off target at a great cost to Greek society.
Speaking on Greek television Sunday, Roumeliotis said the Fund had predicted unemployment would drop to 14 pct and rocketed to 28 pct instead, adding that this obligates IMF officials to make proposals now that will not have societal impact.
Roumeliotis also expressed the view that IMF official Paul Thomsen and Commission official Matthias Mors have an understanding "each time they come here one plays the good guy and the other plays the bad. This time the IMF has taken the good role and the ECB with the Commission play the bad".
Roumeliotis has often criticized the troika for underestimating the negative effect its medicine would have on the Greek economy. He has also publicly stated in the past that the IMF knew from the beginning the Austerity Program for Greece was far away from a possible success.
The former Greek representative to the IMF says he expects that the issue of Greek debt relief will not be discussed before the European Parliament election – mainly because this is dictated by Germany's stance – and even when talks begin, a haircut will not be on the table.
"The only things that will be discussed is the possibility of slashing interest rates on Greece's rescue loans along coupled by longer loan maturities and possibly transferring the money pumped into Greek banks from Greece's debt to the European Stability Mechanism (ESM).
Roumeliotis also stated he expects Germany's Socialdemocrats (SPD) – close to agreeing to a coalition government with Angela Merkel's CDU – to oppose a haircut of Greek debt.
The comments of the former Greek representative to the IMF come after a series of statements by Greek officials and politicians last week, including PM Antonis Samaras, Finance Minister Yannis Stournaras and government vice – President Evangelos Venizelos, indicating Greece will be toughening its stance against the troika in the event the country's international lenders demand fresh austerity measures.
Finance minister Yannis Stournaras told Sunday's edition of Kathimerini newspaper that Greece would agree to a new bailout package from international creditors only if this did not involve new austerity measures.
Meanwhile, government vice president and Foreign minister Evangelos Venizelos said on Sunday said talks of imposing fresh austerity measures "is offensive to the sacrifices of the Greek people, it undermines our efforts and damages the Eurozone overall."