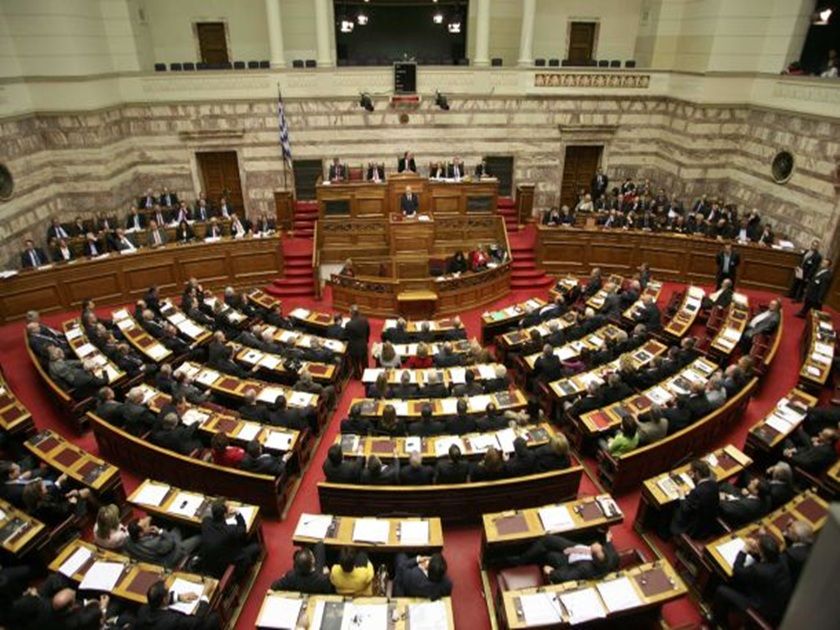 Athens, June 25, 2015/ Independent Balkan News Agency
By Spiros Sideris
At the request of the New Democracy to hold a roll call vote, the vote in principle of the bill on Citizenship will be held Thursday at noon. In favor of the bill are the MPs of SYRIZA, The River and PASOK. ANEL, ND and Golden Dawn will vote against, while the KKE will vote present.
The Deputy Minister of Migration Policy, Tasia Christodoulopoulou, once again called for the widest possible understanding among the parties,  seeing it as positive that two opposition parties are voting in favor (The River and PASOK).
She accused, however, those who did not keep their disagreement at the serious level that befits such a statute and attempted to cause disputes. They have raised such issues like support to the government, spoke of an agreement that no one knows about, just for a few moments of publicity, Chistodoulopoulou said.
Christodoulopoulou reserved special mention for the Golden Dawn saying "I hope they haven't given my name to the assault battalions to decapitate me, because I think they have enough nerve to dare to come here, and beyond their views, which are doomed, to dare to raise such issues".
The parliamentary spokesman of Golden Dawn, Christos Pappas, he said that if there is targeting here (as Voutsis described earlier the comments by Antonis Gregos) it exists for MPs of his party.
"In the years to come nobody will remember you. Your work will be canceled and your insults will be sent back to you", he said, addressing Christodoulopoulou.
"This sinister style does not fit the Parliament. Let history judge the views and bills, as will judge you. It's just that you will be also judged by Justice, because why are being referred as a gang", retorted the Deputy Minister of Migration Policy.